Jack Whitehall Has SO Much In The Pipeline RN But His Stand-Up Could Take A Hit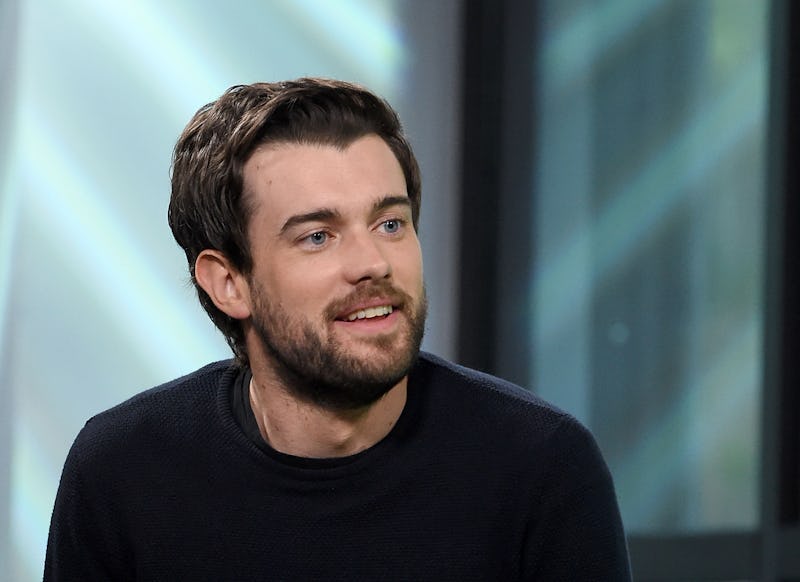 Jamie McCarthy/Getty Images Entertainment/Getty Images
Jack Whitehall is one of my favourite British comedians. From his work on Fresh Meat to his hilarious stand-up shows, there's something super genuine and authentic about him. So if, like me, you're wondering if Jack Whitehall will tour the UK in 2019, here's what you need to know.
UPDATE: On 19 February Jack Whitehall announced his 2019 tour dates. He will perform a total of 26 dates across the UK and Ireland, starting in Birmingham and finishing in Manchester. The tour starts on 16 November and finishes on December 22. Tickets are available via Ticketmaster and Whitehall's official website. Tickets go on sale at 10 a.m. on Friday 22 February.
EARLIER: Whitehall's most recent tour took place 2017, and the comedian hasn't been doing stand up shows this year. So far, he is yet to announce 2019 dates, and I reached out to a representative of the comedian to see if they could shed any light on his future touring plans. I'm yet to hear back but will update you with any new info I receive.
Whitehall's official website shares this statement: "Jack has just finished his 2017 live tour. There are currently no new dates planned. Any future live comedy events will be announced through Jack's official mailing list and on his social media. Thank you to everyone who came to see Jack's 2017 arena tour, Jack Whitehall: At Large. The entire show and his previous tours are available to watch on Netflix."
So by the sounds of it, it's best to keep your eye on Whitehall's Twitter and Instagram pages, as well as signing up to his mailing list. It may be that thanks to his busy acting schedule, Whitehall doesn't have much time to tour. He's set to appear in not one but two Hollywood blockbusters — The Nutcracker and the Four Realms, due out later this year, and Jungle Cruise, arriving in cinemas in 2019. He's also bagged a role in upcoming TV series Good Omens alongside Michael Sheen and David Tennant. So with all that on his plate I wouldn't be surprised if he doesn't tour for a while.
As his website mentioned, Whitehall's previous tour Jack Whitehall: At Large is now available to stream on Netflix. The tour was taped especially for viewing, and saw Whitehall play on his Britishness with stories about how he struggled to break into the American market. He also hilariously discussed his on-going 'feud' with former schoolmate Robert Pattinson.
The tour was well-received by critics with Steve Bennett of Chortle writing: "Whitehall plays up the nervous bumbling throughout his exaggerated, animated delivery. The illusion of slip-ups may be well-practised devices, but he makes them convincing, entirely in keeping with his excitable personality."
Speaking about his experience with stand-up comedy, Whitehall told The Guardian in 2011 that he loves the thrill of being on stage but knows there are downsides: "Live stand-up is my thing," he explained. "I love being on stage and just messing around. But my worry is that the one night you get the reviewers in. I should get over the worry of what someone writes. I'm very conscious of other people's opinions and of people not liking me. It's when someone slams you and it's personal, that's when it upsets me. The shows are sold out so it should not matter. But it always does."
It seems that he managed to escape too much of that this time, fingers crossed his next tour is just as well-received.
If you can't wait to see more of Jack, his other taped stand up shows and tours are also on Netflix. Prior to Jack Whitehall: At Large, the comedian went on tour in Jack Whitehall Gets Around in 2014.
Whitehall can also be seen in new episodes of his documentary-style series Jack Whitehall: Travels With My Father. The show sees Whitehall and his father Michael travel across South East Asia together in a bid to offer Jack the gap year he never had, and offers a hilarious take on father-son relationships. It's currently on its second season, which charts the pair's journey to Europe.