Jay Z's Album Release Date Is Tidal Exclusive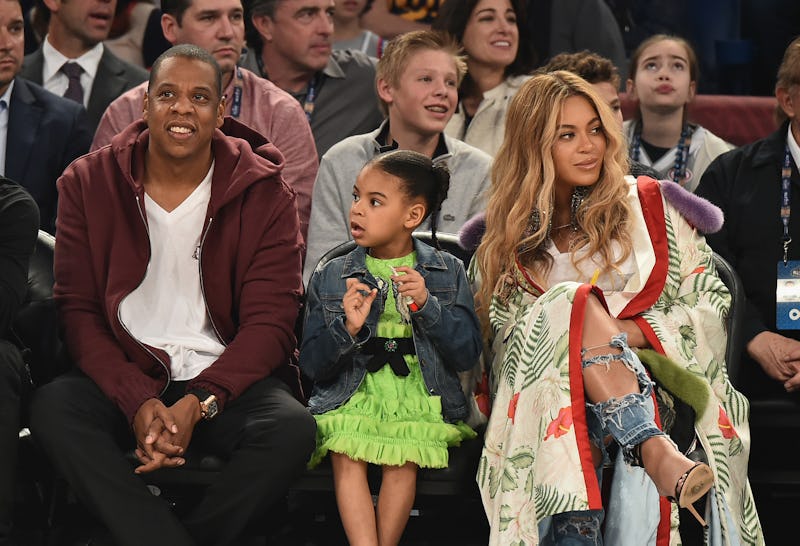 Theo Wargo/Getty Images Entertainment/Getty Images
It's been four long years since his Magna Carta Holy Grail so nobody's going to be mad if you're missing your favorite rapper. But when will JAY-Z's 4:44 be on Spotify, if ever? It's a particularly important question since Beyonce's husband is planning on premiering his latest record exclusively to Tidal and Sprint customers — and since he's released limited amounts of his discography onto Spotify in the past. This makes sense, given the fact that JAY-Z is one of the current artist-owners of Tidal.
Still, perhaps we can use past Tidal releases to speculate about whether or not we can dare to dream of listening to the new record on Spotify. It's tempting to look to the platform's most high-profile release to date for a model: Beyoncé's Lemonade.
If we use this as an example, the results are dispiriting: The album is still not on Spotify, which suggests it may never be. But if we consider the two other major Tidal exclusives from 2016 — Rihanna's ANTI and Kanye West's The Life of Pablo — things look a little sunnier. The "Work" singer's eighth album had a chaotic release. ANTI was accidentally leaked onto Tidal early on Jan. 26, 2016, and it was exclusively available on the platform for its first week.
According to Digital Spy, ANTI was available on Spotify on Feb. 7, just a week and a half after its Tidal drop. Feeling a little better? Get ready for pure sunshine, because the controversial story of The Life of Pablo's release also suggests that there's hope for those who want to listen to 4:44 on Spotify. Kanye West tweeted that The Life of Pablo would be a Tidal exclusive and stated it "will never be on Apple" and "you can only get it on Tidal." It dropped on Valentine's Day, but, fittingly, on April 1, West made fools of those who'd believed him, releasing an updated version of the album to Spotify, Apple Music, and Google Play, plus made it available for purchase via his own website.
But in both of the above cases, those two very hyped albums did make their way onto Spotify eventually. Sure, if it follows the West model, a month-and-a-half wait would be excruciating for obsessive JAY-Z fans (in which case, put your money where your mouth is and subscribe to Tidal). But if 4:44 drops via the Rihanna route, a mere 12 days later? Then we could all be listening to this from July 12 onward, and that, my friend, does not sound too bad at all.
Please cross your fingers and hope JAY-Z's doing some release date planning with Robyn Fenty. Then we'll have everything we need for the perfect summer.