Why Arizona Probably Won't Ever Return To 'Grey's Anatomy'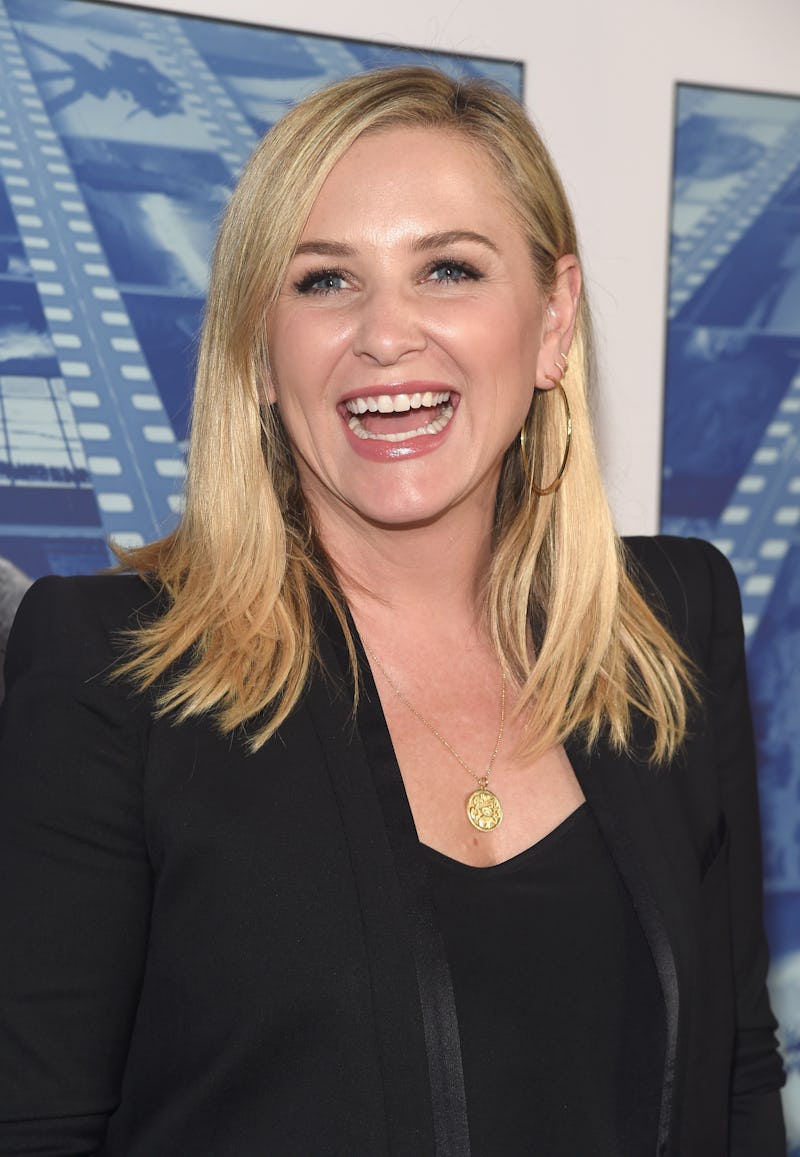 Alberto E. Rodriguez/Getty Images Entertainment/Getty Images
Grey's Anatomy has been on the air for 14 seasons, and although that's a very, very long time in television years, no one can ever say that the show has been boring. In fact, it's been quite the rollercoaster, killing off characters and staging enough natural and manmade disasters to make Seattle look like Game Of Thrones. The latest departure is Jessica Capshaw, who plays Arizona Robbins. She's leaving Grey's Anatomy, and now… what next? Will Jessica Capshaw return to Season 15 of Grey's Anatomy?
It's no surprise that Grey's Anatomy was renewed for Season 15, but the official word just came down from the powers that be. According to Entertainment Weekly, Grey's Anatomy Season 15 will debut in the fall of 2018, and the following actors are returning, per ABC:
"Ellen Pompeo as Meredith Grey, Justin Chambers as Alex Karev, Chandra Wilson as Miranda Bailey, James Pickens Jr. as Richard Webber, Kevin McKidd as Owen Hunt, Jesse Williams as Jackson Avery, Caterina Scorsone as Amelia Shepherd, Camilla Luddington as Jo Wilson, Kelly McCreary as Maggie Pierce and Giacomo Gianniotti as Andrew DeLuca."
Missing from that list, notably, is Jessica Capshaw, so I think it's safe to say that Arizona is definitely leaving the building, and she isn't coming back.
So where is the character off to? New York City! Arizona's daughter, Sophia, lives there with Callie Torres, her ex-wife, and since Arizona wants to be closer to her kid and her kid's life, New York is the place to be. Arizona was ready to give up surgery, too, because there are already three fetal surgeons in New York and they definitely don't need a fourth, but in the penultimate episode of Season 14 of Grey's Anatomy, Arizona got a huge job opportunity. Remember Dr. Nicole Herman, the fetal surgeon who taught Arizona everything she knows? She wants to create the Robbins-Herman Center for Women's Health. She would've called it the Herman-Robbins Center, but she realized that it makes them sound like a man, so pass. And yes, it will be in New York for Arizona. Hooray!
We haven't seen Callie since she moved to New York, either, so there is really no chance that Arizona will return from New York in Season 15, either. Arizona is leaving Seattle to be with her family, and now that she has a job there, too, is there even a point for her to be traveling? Not really. The show pretty much leaves departed characters where they are. Not a lot of crossover potential.
As for Jessica Capshaw nailing any pilots or getting any post-Grey's Anatomy roles, no announcements have been made quite yet. Pilots for 2018-2019 are already shot and decided on, anyway, and it sounds like Capshaw has been relishing her time saying goodbye to the show.
Not only has she written some nice messages about Arizona, she's answering like… all the messages that she's getting from fans about what Arizona has meant to them.
Arizona's departure is especially sad for longtime fans. We couldn't, I don't know, eliminate Owen Hunt and Amelia Shepherd from this Grey's Anatomy equation? What have they done lately besides cause us all pain and heartache and be boring, all at the same time? And don't get me started on #Jaggie!
But, according to Deadline, Grey's Anatomy showrunner Krista Vernoff said Arizona's departure made the most sense for the show: "As writers, our job is to follow the stories where they want to go and sometimes that means saying goodbye to characters we love."
That makes sense, but it doesn't make losing Arizona and Capshaw any easier. Arizona Robbins meant a lot to a lot of people, and I hope that Capshaw, in her next role, whenever she chooses to take it, can inspire just as many people as she did on her decade of Grey's Anatomy. She may be gone, but never forgotten.