If 'Killing Eve' Left You On Tenterhooks, You'll Gobble Up This News With RELISH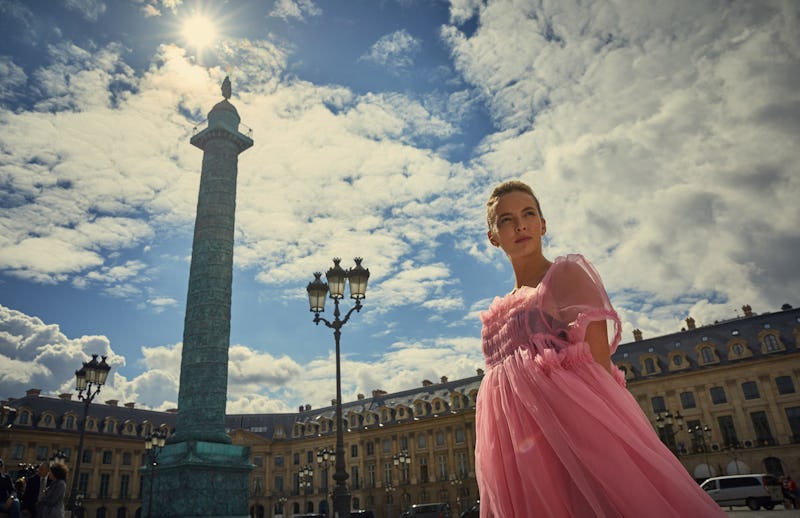 Sid Gentle Films/Robert Viglasky
Killing Eve arrived to the UK with a ton of fanfare. My friends from the States got to tease me for a few months, but the joke's on them — the wait was more than worth it, and everyone who's seen it here is still reeling from the Sandra Oh starring show. Sort of spoiler alert, but if you've already watched until the end, then you'll know that the glorious game of female cat and mouse was left sort of open ended. Now the only question on my mind is, will Killing Eve return for Season 2?
Before I even pressed play, I made sure I had plenty of snacks, because I knew this show would hook me in. And how could it not? Killing Eve was written by Fleabag creator Phoebe Waller-Bridge, it's based on Luke Jenning's Codename Villanelle novella season, and um, did I mention Sandra Oh? But I'll get the good news in early. This season was so good that it was renewed for a second pretty much straightaway, as Bustle reported on May. 27. So, Eve Polastri will get to keep chasing her psychopathic female assassin, and the two will continue their twisted mutual obsession.
Season 2 is currently being filmed, Digital Spy reports, and is expected to wrap around Christmas this year. The cast remains principally the same, aside from some pleasantly surprising additions, including Sherlock's Andrew Scott, as Variety reported at the end of August. But Waller-Bridge will be giving up her writing reign to Call The Midwife's Emerald Fennell, who you might recognise as the lovely redheaded Nurse Patsy Mount. While you might know her more for her acting, the show's writing is still in good hands. Fennell started her writing career with kids' books but later branched out into adult horror with 2015's Monster, which should lie a little closer to her work on Killing Eve.
It'll be Fennell's job to tie up all those loose ends. Like, who are The Twelve? Surely Season 2 will unpack the mysterious organisation that's enlisted Villanelle for her assassin services. Also what about Carolyn AKA Fiona Shaw AKA Petunia Dursley? The head of MI6's Russia desk has done an awful lot of flip flopping. Hopefully in Season 2 we'll get to see whose side she's really on. And there is the small matter of Eve stabbing Villannelle right in the belly during the finale. Was it a serious attempt on her life, or, because who knows with these two, a pretty niche fetish?
However, Waller-Bridge still remains executive producer to the show, as Digital Spy confirmed, so you don't have to worry about too much of a change for the show. But since the show's terrestrial run doesn't end until November (who are these people who can stave off marathoning a show in one go?!), it may be a little bit of a wait before Season 2 comes around. Maybe I should just move to the States so I won't have to get teased by the Americans about it again.