Keep An Eye Out For 'Mom' Season 5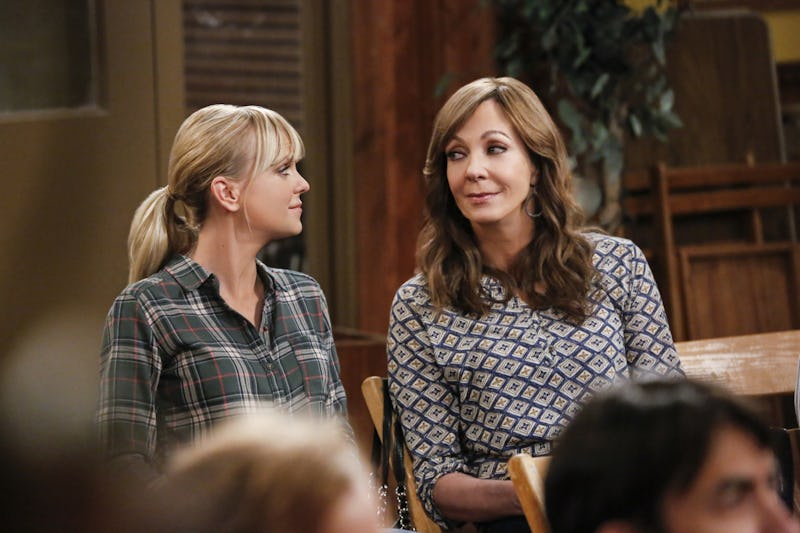 Robert Voets/Warner Bros. Entertainment
It's that time of year. School is almost out for summer and your favorite shows are going on hiatus. Remember how you worried that your classmates might move before fall or that your best friend would be put in a different class next year? Now I worry that my favorite sitcoms may not return after summer break. Could the season finale be it? Fans of the CBS sitcom Mom are asking themselves that question after the May 11 season finale. Will Mom return for Season 5?
While there has been no official word yet about Mom Season 5, Deadline reported that CBS was "close" to renewing the sitcom. The article explained that a pickup for the CBS comedy should not be in doubt because "Mom has been a solid ratings performer, earns Emmy nominations, has a strong social message, and comes from The Big Bang Theory boss Chuck Lorre who has been the single most important comedy producer on CBS for the past decade." However, it's not a done deal yet, and anything could happen.
Still, while there has not been an announcement yet, it is a safe bet that Mom will return next season. Given the show's previous fall premiere dates, new episodes are probably only a few months away. But how are fans supposed to get through the summer without Allison Janney and Anna Faris as a complicated family unit? Here are 10 more shows about mothers and daughters to watch until Mom returns this fall. Call up your own mom and watch them with her!