An Timeless Romance Might Continue In 'My Only Love Song' Season 2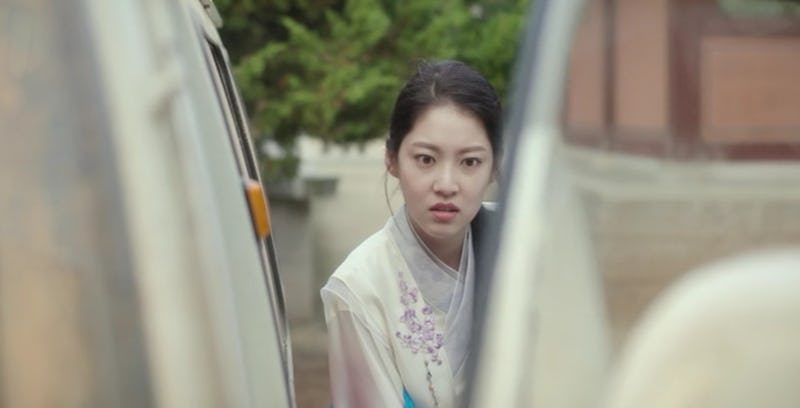 Netflix
On June 9, Netflix is adding to its roster of South Korean TV shows with its premiere of the historical drama My Only Love Song. According to Netflix's official site, My Only Love Song stars Gong Seung-yeon as Song Su-jeong, a spoiled actress who storms out while filming a historical drama and accidentally gets into a time-traveling van (as one does after storming off a film set). The whole season will be available to marathon all at once, but will My Only Love Song return for Season 2? As of now, the new series, which combines time travel, romance, and comedy of errors featuring two beloved Korean actors, has not been renewed by Netflix.
Netflix has not released any information regarding Season 2, but American audiences can start by following the Season 1 adventures of Song Su-jeong. When Song Su-jeong travels back in time, she struggles to fit in and meets On Dal, played by Lee Jong-hyun. Song Su-jeon and On Dal are complete opposites — where she is spoiled and selfish, he is generous and kind. The time chasm between the two doesn't help at first, but as with most romantic comedies, their differences will only bring the two characters closer together.
Although the show hasn't yet been introduced to American audiences, this isn't the first time Gong Seung-yeon and Lee Jong-hyun have worked together. The actors were featured on Season 4 of the Korean reality show We Got Married, where celebrities are paired up and asked to complete daily tasks as a married couple.
In fact, their time on We Got Married encouraged South Korean audiences to 'ship the couple in real life, even creating a celebrity couple name of "GongLee." The duo have been the center of Tumblr, Twitter, and fan-made YouTube videos, mostly inspired from their time on the reality show. Now fans have gotten their wish for more of the pair with My Only Love Song, which will reunite "GongLee" once again.
Along with the obvious chemistry between Gong and Lee, My Only Love Song may set itself apart from other foreign TV shows on Netflix in a couple of other ways. The genre aspect may be the most unique, since the romantic comedy mixes history and fantasy to bring together two people from completely different time periods.
Considering the growing GongLee fandom, one season of My Only Love Song probably won't be enough. Stay tuned to see if Netflix invests in the pair for more episodes.