7 Zodiac Couples That May Start Off Hot But Eventually Grow Apart, According To Astrologers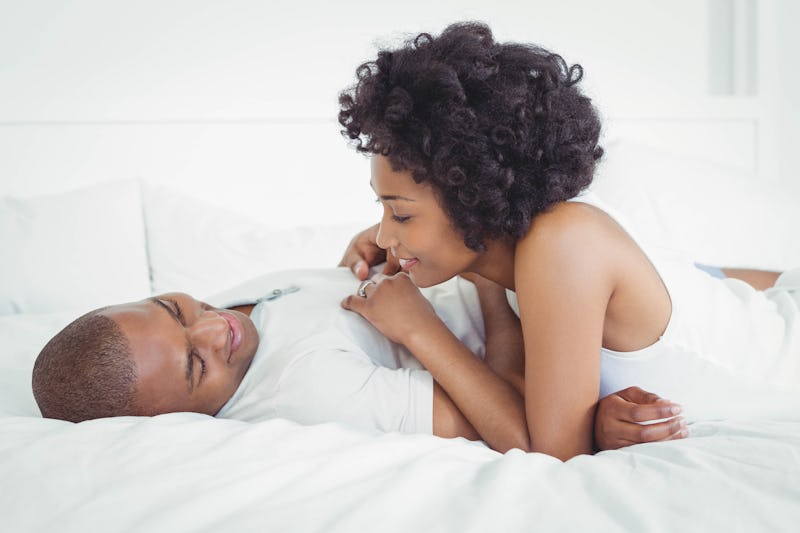 Shutterstock
Meeting someone you have amazing chemistry with doesn't happen too often. While chemistry can bring you two together, it doesn't guarantee that your relationship will last. In fact, astrologers say there are some zodiac couples that have chemistry but eventually grow apart. Surprisingly enough, dating your own sign may make that list.
"We are often drawn to people whose sign is the same as ours," astrologer Dr. Elisa Robyn, Phd, tells Bustle. "While a few signs go well together, it's usually not a good idea to date ourselves."
Early on, it's fun to find out that the person you're into shares the same zodiac sign. There may be certain things about you that they just "get." It can make you feel like you're understood. But in the end, being too much alike can be a problem.
For instance, no zodiac couple falls in and out of love as quickly as Aries and Aries. "The attraction is like a bushfire — sudden, hot and dynamic — but liable to quickly run out of control and become destructive," Joanne Madeline Moore, astrologer and writer, tells Bustle. "No one falls in love as fast and furiously as two fiery Aries, but no other zodiac couple falls out of love as quickly either."
While a couple of Aries in a relationship will need a little more work in order to last, they're not the only pairing. So here are some zodiac couples that may start hot but can eventually grow apart, according to astrologers.