Tig Notaro Has "A Million Stories To Tell" If 'One Mississippi' Continues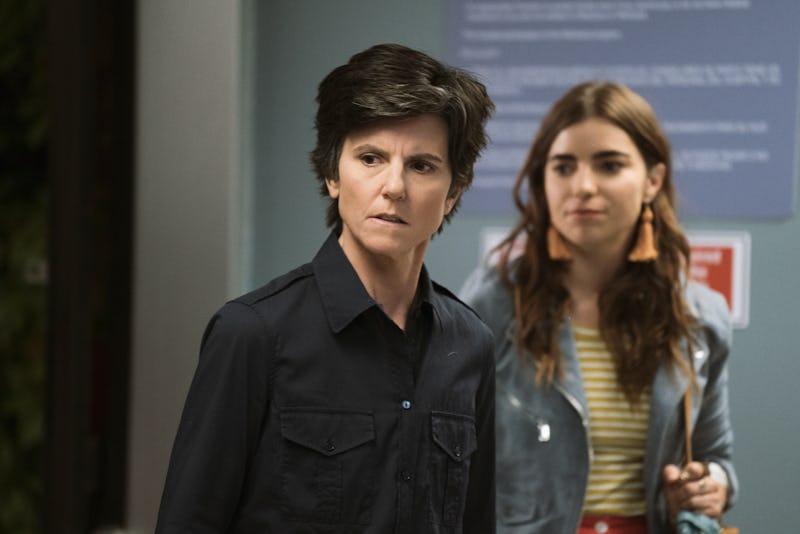 Alli Goldstein/Amazon
Tig Notaro's One Mississippi is as unique in the wave of comedian-driven half hour shows as Tig Notaro is unique among comedians, and the charming, low-key series manages to bring up serious topics without feeling too dense. But there is one problem with One Mississippi, with Season 2 premiering Sept. 8: the show's two seasons are so lovable, they disappear all too quickly. Will One Mississippi return for Season 3?
Well, I hate to say this, but it's unfortunately too early to tell whether or not the show will be coming back with more episodes. The first season premiered almost exactly one year before the second, in early September, but wasn't renewed until November 2016, according to Deadline. So Amazon may not be making a decision until later this fall about One Mississippi's future.
But there is some good news. In an interview with Deadline, Notaro discussed Season 3 with hope that Amazon will bring back the show for more. In fact, Notaro said, "Season 3 would be dreamy." I think the show's fans would agree, and it's a bit of a relief to hear the star say that she's looking forward to making more.
Whenever a standup comedian stars in a TV series, there's always a chance that other work will get in the way of making the show. But while Notaro is certainly still an active standup — she told Deadline in the same interview that she's been touring with new material — she seems to love the process of making One Mississippi. In a profile in Vanity Fair, Notaro said that the One Mississippi writer's room reacted to the 2016 election together, which inspired a Season 2 plotline about the characters looking for a possible escape from America's political future. "We were all trying to figure out where to go and what to do and how to be safe and happy," she said. "It was a never-ending conversation."
But Notaro understands that there's a possibility that the show won't return. "Maybe people will be like, 'Wow, you completely lost us here,'" she said to Deadline, or it'll be like, 'Yeah, let's have Season 3.'" But Notaro told Vanity Fair in the aforementioned interview, "I don't know what the future holds with One Mississippi — [but] I love the show so much and I have a million stories to tell." She doesn't go into the details about what those stories are, but just as her real-life struggles with cancer and the death of her mother inspired Season 1, so too did the post-election malaise seep into Season 2. And that confessional writing style seems like it's going to be a part of the show going forward, even if it's not always directly tied to Notaro's personal experiences.
Tig Notaro is a thoughtful, insightful comedian, as well as a delightfully silly one. One Mississippi is candid about on her own life and other American experiences. And hopefully Amazon decides to renew the series for a third season, so audiences can hear more.