OPA Is Changing On 'Scandal'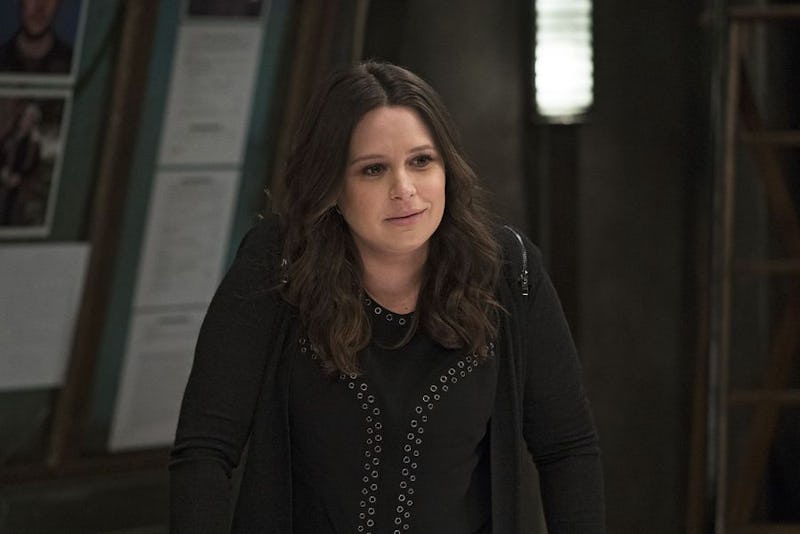 Richard Cartwright/ABC
It's hard to believe that Scandal's Season 6 finale is coming so soon, especially since every episode has been so jam packed with action. But even though fans know that Mellie Grant is the next president and that scary Samantha is dead, there are still so many questions left to be answered, and one of the biggest ones on my mind has to do with the entire reason this show exists. Is Olivia Pope & Associates closing on Scandal? The May 11 episode makes it seem like a definite possibility.
Now that Olivia is taking on the job of Mellie's Chief of Staff, it sounds like her schedule is going to be pretty full come Inauguration Day. It's still not January in the Scandal universe, but obviously Olivia has to start figuring out what's going to happen first, and Quinn is worried. She's convinced that OPA is no more, so when Liv asks her, Marcus, and Charlie help determine which prisoner Fitz will pardon as his last act as president, she gets a little sliver of hope to hang onto.
The only problem? That doesn't necessarily mean OPA is staying open, and even though Quinn thought Olivia would be working with them on the project, the only thing she has time for is helping Mellie settle on her cabinet.
Eventually, this leads to a massive fight between Olivia and Quinn, because Olivia's so stressed out about her new duties (and the fact that her father is no longer in her life, because he says he needs to back off now that she's working in the White House) and Quinn is so stressed she might be losing her job. But then, Charlie offers her a different perspective: even if Olivia doesn't want to be a gladiator, it doesn't mean everyone else has to stop, too, and she proves it when she bypasses Olivia's approval to tell Fitz exactly who he should pardon.
In the end, Olivia reveals the whole thing was a test — one that Quinn passed with flying colors. So Olivia ends up handing operations over to Quinn, in case OPA has to go against the White House in the future... including her office.
OPA may change a little with Olivia in the White House, but it's definitely sticking around for now. After all these years, what would Scandal be without a little white hat action?