Sad News For Pentatonix Fans...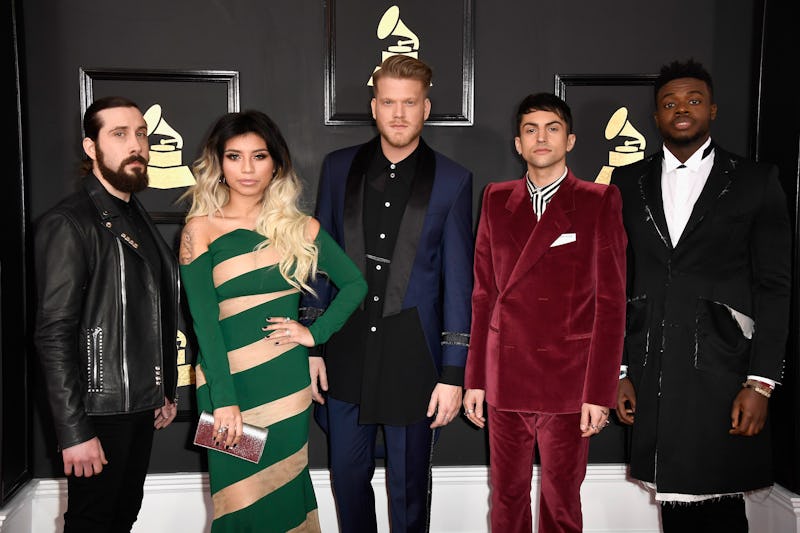 Frazer Harrison/Getty Images Entertainment/Getty Images
They've had six glorious years together at this point, so the news that Avi Kaplan is leaving Pentatonix almost feels like a breakup. His announcement video gives off the same vibe, even showing him shedding some tears. But for as tragic as his departure from the a cappella group may seem to fans, my mind immediately jumped to an even worse thought. Does this mean Pentatonix is going to break up?
Of course, things may change, but for the moment, it looks like the now-four person group will stay together. So let's all go ahead and breathe a sigh of relief. Although Kaplan was the only person speaking in the three-minute video, his groupmates Scott Hoying, Mitch Grassi, Kirstie Maldonado, and Kevin Olusola sat beside him in an apparent gesture of support, as he explained his decision.
Kaplan had only great things to say about his time with the group, but explained that the schedule was starting to grind on him. This makes sense to me, since sometimes Pentatonix has a cappella remixes of songs out so quickly after the release of the original that I think they're employing some kind of magic. But apparently, it's just hard work — isn't it always? — and a grueling schedule that was starting to keep Kaplan away from his family, his friends, and nature in a way that wasn't sustainable.
While that's a huge bummer, and he'll be missed, I have to admit I was relieved to hear during the video that the group will still continue without him. In Kaplan's words,
"I do not want to slow down this group. I believe in what we do, and I believe in what they will do. I could never inhibit their success in any way — I would never, ever want that."
I hope that taking this step back gives Kaplan the space he needs to explore himself musically without such seemingly strict and stressful deadlines, and that Pentatonix is able to survive, and even thrive, without their fifth member.
But that isn't something anyone needs to stress about just yet. TMZ reported that Kaplan will finish out Pentatonix's tour, with its upcoming stops in Japan and at the Hollywood Bowl, and take his leave from the group at the end of the summer.
After that, fans will have to wait and see whether the group replaces Kaplan or carries on as a foursome. But the fact that they're going on at all is huge news, so let's just cross the rest of that bridge when we come to it.