Quibi Is Now Available To Download In The UK & We Almost Missed It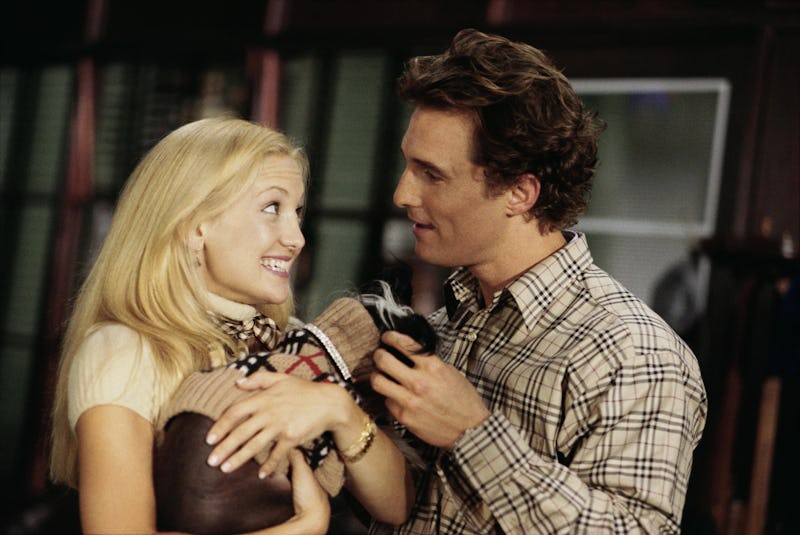 Michael Gibson/Paramount/Kobal/Shutterstock
Thanks to streaming services like Netflix, Amazon, and Disney+, TV shows and films from the States has become widely accessible to watch in the UK. However, many American on-demand services aren't currently available in good ol' Blighty. Soon the U.S. will be welcoming another platform to their ever-growing roster in the form of Quibi, which is set to launch on April 6 with a TV adaptation of How To Lose A Guy in 10 Days. So, will Quibi be made available in the UK?
Although things were kept hush for a while, on April 7, Quibi became available to download in the UK. If you sign up before April 30, you can receive a 90-day free trial. After that, plans start at $4.99 (roughly £4).
It has been confirmed that Quibi will be partnering with two British TV studios to create content for the site. In early July 2019, BBC Studios confirmed they will be producing a nature series for their first commission. Currently titled Fierce Queens, and narrated by Reese Witherspoon, the series will focus on a variety of female animals and how they interact with the natural world. According to Variety, BBC Studios will also have "a small stake in the business."
On top of that, the Manchester-based production company Workerbee will be producing a stunt show with Idris Elba and professional rally driver Ken Block, per Deadline. Part of EndemolShineUK, Workerbee will be co-producing the show with Elba's Green Door Pictures and will be titled Elba vs. Block.
Founded by producer Jeffery Katzenberg, who was a Disney chairman and co-founder of Dreamworks, Quibi will offer "serialised dramas, comedies, thrillers, reality shows, and other programs," as Vice writes. What sets this streaming service apart from the rest, however, is that "[e]ach episode, regardless of the show, will be about seven to ten minutes long." Quibi's content will be divided into three groups, as TV Guide writes. These include movies divided into chapters (basically stretched out into a TV series), unscripted and documentaries, and "daily essentials" which will cover "that day's biggest news and information".
As Katzenberg summarised pretty succinctly, Quibi "is just merging [film storytelling and episodic television] together to what we hope is the third generation of film narrative".
Most Dangerous Game (starring Liam Hemsworth and Christoph Waltz), Survive (Sophie Turner and Corey Hawkins), Chrissy's Court (Chrissy Teigen), the Punk'd reboot (hosted by Chance the Rapper), and Nikki Fre$h (starring Nicole Richie). By the end of its first year, Quibi is planning to have a library of "175 original shows and 8,500 episodes", per Radio Times.
This will include the anticipated remakes of How To Lose A Guy In 10 Days, The Fugitive, and Varsity Blues, per PC Mag, and will see revivals of Reno! 911 and Legends of the Hidden Temple.
This article was originally published on