Reince Priebus Is Probably Considering Pulling A Spicey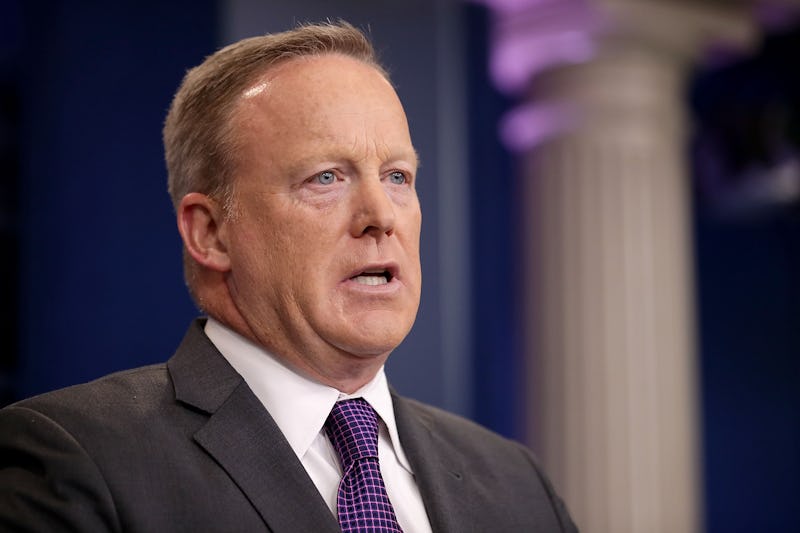 Chip Somodevilla/Getty Images News/Getty Images
On Friday morning, soon-to-be-ex press secretary Sean Spicer handed in his resignation to president Donald Trump. According to The New York Times, Spicer resigned in protest of Trump's hiring of Anthony Scaramucci as director of communications for the White House. The president's decision to hire Scaramucci was a public slap in the face to chief of staff Reince Priebus, who was intended to hire the director of communications himself. Given Sean Spicer's exit, can we reasonably expect Reince Priebus to resign next?
This is for sure: Reince Priebus has found himself in a difficult position. Priebus has made no secret of his dislike of Scaramucci — a financier whom Priebus believes to be unequipped for the position of communications director. However, unlike his colleague Spicer, Priebus did not immediately resign Friday morning upon learning of Trump's appointment of Scaramucci. This does not mean that Priebus will not resign — but that, unlike Spicer, his knee-jerk reaction was not to hand in his resignation in protest. This suggests, at least for now, that he doesn't intended to leave the White House right away.
Priebus' six months in the job have been less catastrophic, in both a public and private sense, than Spicer's. Spicer has been caricatured on national television (who could forget Melissa McCarthy zooming down the streets of New York on a White House podium?), became the target of widespread ridicule when he hid among some bushes while speaking to the press, and has offered the public no shortage of opportunities to make fun of him. When not being mocked by journalists, observers have called for Spicer's firing, particularly in light of his infamous (and painfully incorrect) comments about the Holocaust.
Priebus, by comparison, is more often feared than mocked. As the esteemed chairman of the Republican Party, his departure would arguably carry more weight than Spicer's. In addition, his resignation in protest could be interpreted as a betrayal of the Trump administration and therefore the party, which could damage his credibility.
It's not that Priebus categorically won't resign — with Spicer gone, Priebus certainly must have at least considered it. However, his resignation would carry more political and personal weight than Spicer's, who by many accounts was wrapping up his time in the administration with or without Scaramucci.