Savor This Spooky PBS Series While It Lasts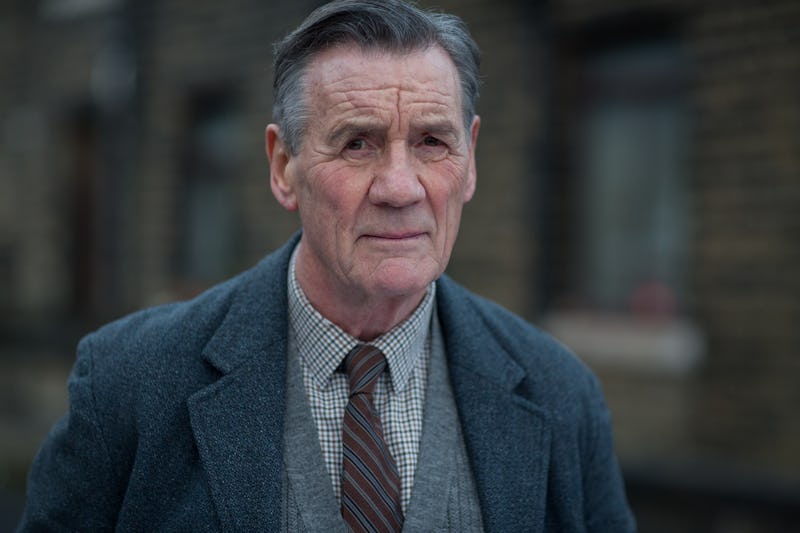 ITV
PBS' Masterpiece programming block has lots of great acquisitions from the United Kingdom airing this summer. One such series is Remember Me, the supernatural drama that will conclude its short first season on July 30. Unfortunately, Remember Me Season 2 doesn't seem very likely. The ship has already sailed on this limited series, it seems.
Remember Me originally aired its three episodes in 2014 in the UK, and there hasn't been any word that there are additional episodes on the way. Michael Palin, the former Monty Python member and comedian, who plays a senior citizen who fakes a fall in order to be moved out of his spooky home, was on a 23-year break from dramatic acting before Remember Me, according to The Daily Mail. Three years without an announcement for more, and a major cast member who rarely works in this genre? It sounds like fans should keep their expectations modest, because it seems as though Remember Me was only ever meant to be a self-contained miniseries.
However, even if the show doesn't return, there are plenty of other options, both on and off Masterpiece, that share one or more of the spooky and quirky elements that make up Remember Me. Here are my recommendations:
Taboo
Many a supernatural drama doubles as a period drama these days, and this one — set in mercantile Britain — delights in depicting all of the grostequeries of the 1700s, including slavery, incredible violence, and (to a much lesser degree) silly hats. And its protagonist, played by an intense, marble-mouthed Tom Hardy, is obsessed with harnessing magic.
Jonathan Strange & Mr. Norrell
In this BBC series, the rituals are just as arcane, but much easier to learn. Jonathan Strange & Mr. Norrell posits that there is magic is the world, and it can be learned through academic study — think of this as a nerdier and more scientifically-minded take on the Harry Potter universe.
True Detective
Yes, the second season was rightfully maligned. But in honor of Mahershala Ali joining the third installment of this anthology, check out the first season, which is less of a puzzlebox mystery and more of a meditation on toxic masculinity.
Twin Peaks
The return of this beloved '90s series eschewed most of the soapy camp from the original in favor of cosmic weirdness. But don't be put off by David Lynch's often-inscrutable style. The iconic director always has a thematic reason for his bizarre interludes, and Twin Peaks: The Return is an epic battle between good and evil.
The Returned
Rather than shuffling, mindless creatures groaning about brains, the "zombies" in this series don't look much like zombies — when a group of deceased townspeople return to life, they are identical to the day they went missing, while their friends and family spent years trying to move on. The original French series is far superior to the A&E remake, but for the subtitle-averse, the US version is quite similar.
Top Of The Lake
Here, like in Remember Me, there's a hint of ghostliness, but it's primarily a strong character piece with compelling performances. A long-overdue second season will be adding Nicole Kidman with a fabulous grey wig, but until it premieres, enjoy the first season (costarring Holly Hunter in a fabulous grey wig).
While Remember Me Season 2 remains something of a long shot, weirdness is very much alive elsewhere on TV.