Why Sammi Sweetheart May Be Tempted To Make Her Triumphant 'Jersey Shore' Return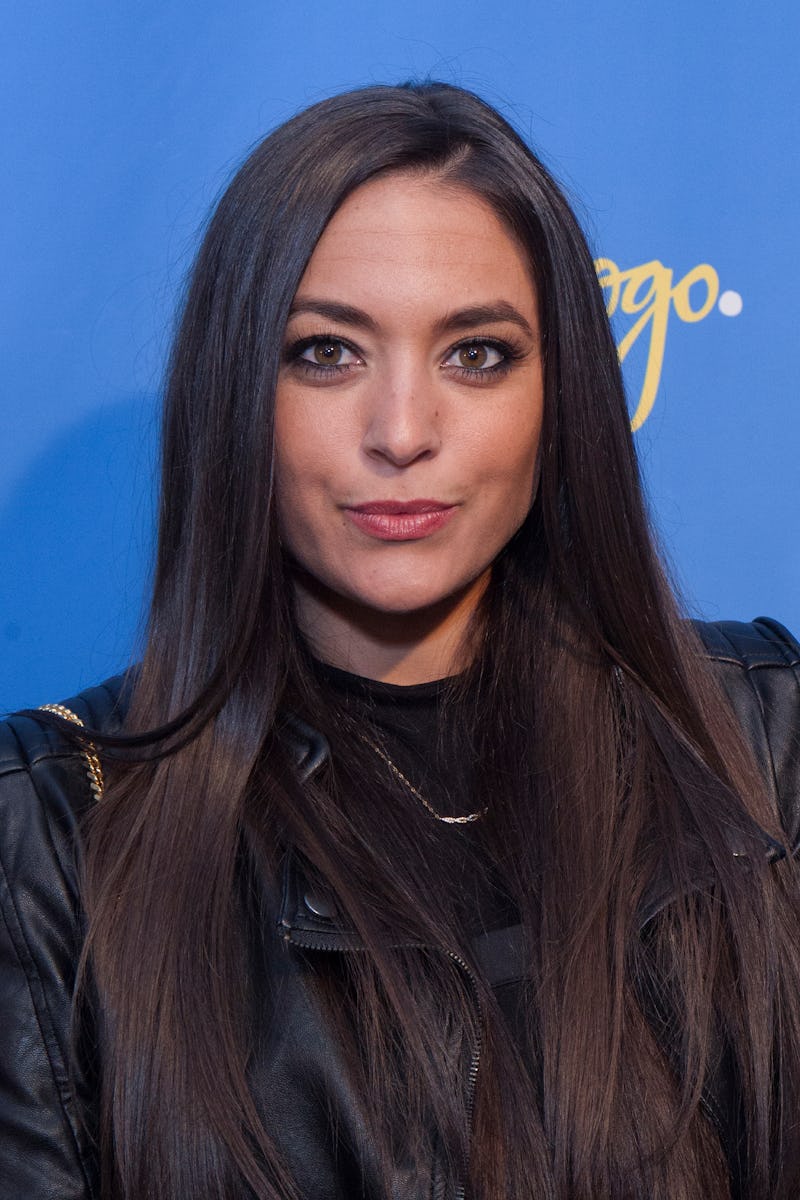 Santiago Felipe/Getty Images Entertainment/Getty Images
A familiar group of partiers reunited this year for even more self-tanning, fist-pumping, cocktail-downing action, but there was one noticeable absence on everyone's minds. The first season of Jersey Shore: Family Vacation is wrapping up on June 28, and a second season is already in the works. As the show preps for yet another comeback, will Sammi return for Jersey Shore: Family Vacation Season 2?
Though Sammi Giancola was frequently brought up throughout this season by several of her former roommates, she skipped out on the first batch of reboot episodes for some solid reasons. The overall drama of the house may have been a factor, in addition to her tumultuous history with co-star and ex-boyfriend Ronnie Ortiz-Magro. Though she didn't call him out by name, in a Twitter post ahead of the show's premiere, she mentioned "toxic situations" that she'd like to avoid.
Anyone who saw even a few episodes of Jersey Shore's initial run knows that Ronnie and Sammi's relationship didn't appear to be healthy for either party, so it's understandable if she'd want to avoid staying in the same house as him, especially since she has a steady boyfriend.
Though she hasn't explicitly said whether she's reconsidered for Season 2, her former castmates think she might be reconsidering given the fan outcry that followed when she wasn't present. "I can almost bet on [Sammi coming back]," Paul "Pauly D" DelVecchio told People. "For someone to say no to that this time and then all the media and everybody, all those comments… She must see them. She must want to do it. I gotta say, she must have to want to do the second one."
Jenni "JWoww" Farley agreed that Sammi could return, and even suggested that might be in her best interest for the sole fact that she'd be around to stand up for herself. "For the simple fact that she will always be a part of us and she'll always be mentioned or brought up, at least capitalize on it," she said in the same People interview. "Speak your own truth. Come in, fight us on whatever, or love us, or, like, be around us. It's kinda sh*t she's not taking the opportunity."
Until Sammi speaks for herself, fans simply won't know what to expect from her appearance (if there is one) in Season 2 of Family Vacation. There's little information viewers do have about the upcoming season, which was confirmed back in February, according to Entertainment Weekly. There is, however, a location in mind — Us Weekly reported that instead of the good old Jersey Shore, or Miami, where they converged for this most recent season, the new batch of escapades will take place in Las Vegas.
Las Vegas seems to definitely be a place to avoid if you're hoping to avoid trouble with an ex amidst a group of people who are notorious for getting into drunken fights, so it wouldn't really be surprising if Sammi continued to sit this one out. She's constantly posting pictures with her boyfriend and seems perfectly happy to be free of the drama that always accompanied her relationship with Ronnie.
It's also worth considering that Ronnie is dealing with a lot in his off-screen life — his ex, Jen Harley, with whom he shares a child, was arrested for domestic battery against him last weekend, according to another People magazine report. (Neither party returned People's request for comment.) This is the most recent development in a relationship that always seemed troubled — Ronnie hinted several times that he might cheat on her while filming the reboot (when Harley was still pregnant), and eventually did end bring other women home with him while on the show.
If Ronnie is dealing with a tumultuous breakup, not to mention the fact he's proven that he still has a habit of talking about Sammi, and bringing other women home when he shouldn't be, taking the high road and enjoying her life apart from the cast could realistically be the best road for Sammi. Family Vacation is a fun blast from the past, but there are some histories that don't need to be relived.