What Sammi From 'Jersey Shore' Is Up To While The Rest Of The Cast Is Reuniting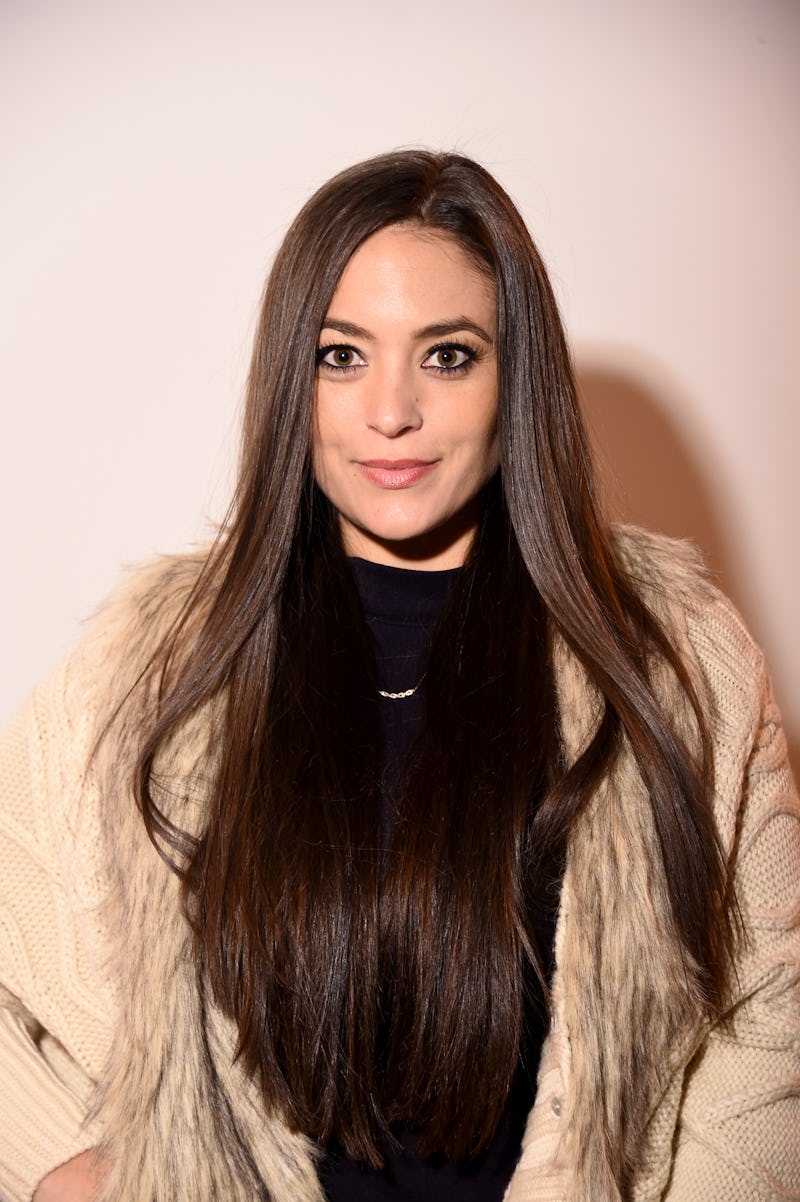 Michael Loccisano/Getty Images Entertainment/Getty Images
As almost every Jersey Shore roommate reunite for one more jaunt around some dark clubs and crazy parties, there's one noticeably absent participant. Sammi "Sweetheart" Giancola isn't in the reboot, Jersey Shore: Family Vacation, like all her former co-stars did, puzzling fans and longtime viewers of the show. So, what is Sammi from Jersey Shore doing now?
Well, as it turns out, she's taking some time to focus on herself. She wrote in a statement on Instagram over the weekend before the revival premiere that she's simply not into the Jersey Shore lifestyle anymore, and didn't want to subject herself to "potentially toxic situations" by appearing on the show. "I have chosen not to join the show this season because I am at a completely different place in my life right now, focusing on my businesses and relationship," she wrote in the post.
According to her Instagram, she has an online boutique called Sweetheart Styles, and also can be seen advertising fitness products from The Strength Spot, a business her boyfriend Christian Biscardi also seems to be connected to. She frequently posts pictures with Biscardi, and it's not exactly surprising that she's ready to leave the mayhem of the Jersey Shore house in the past — especially if she doesn't want to be separated from her significant other for too long.
She also said in her statement that though she loves her roommates and it was a difficult decision not to come back, she just wants to do what makes her happy right now. "I will forever be grateful to Jersey Shore and everything it has brought to me!" she continued in the same post. "I've just decided to live my life for me these days."
It's possible that she simply didn't want to relive her problems with Ronnie, after the two of them had a pretty unhealthy dynamic over Jersey Shore's original seasons. But Ronnie doesn't think that he should be to blame for Sammi's absence, he told Us Weekly. "We started this all together and I would have loved to have finished it together because now everyone thinks it's because of me she didn't come back, but it's because she has a boyfriend," he said, adding that whether or not anybody decided to come back for this reboot was ultimately "their decision."
Even if she decided not to go back to the franchise, the other roommates seem to accept Sammi's call. "She didn't want to be a part of it because she's moved on with her life," Jenni "JWoww" Farley told E!. "For all of us, we never thought that this was coming back. We truly wanted it to come back, but we never thought that, so when the opportunity came, she's just in a different place now. And she had real-life drama in this house, so I think she just didn't want it brought up again." Deena, who Sammi had grown especially close to, echoed those statements. "She has a new boyfriend she's very happy with," Deena said, according to the same piece. "She was just over the entire situation. She grew… she didn't really want to bring up the past."
Sammi still seems to be living it up, even without her old roommates in tow. Her Instagram feed is full of photos from trips, news about her clothing store, and even a promotion for a cookie shop. It'd be incredibly hard to place yourself back in a situation with an ex-partner that caused you grief and drama, and it certainly doesn't help that the situation would be broadcast live on TV for millions of fans to see. Sure, fans are disappointed that the reunion isn't perfectly complete, but if skipping it is what makes Sammi happy, that's all that matters.