Sorry, April Fans — 'Grey's Anatomy' Is Probably Never Bringing Her Back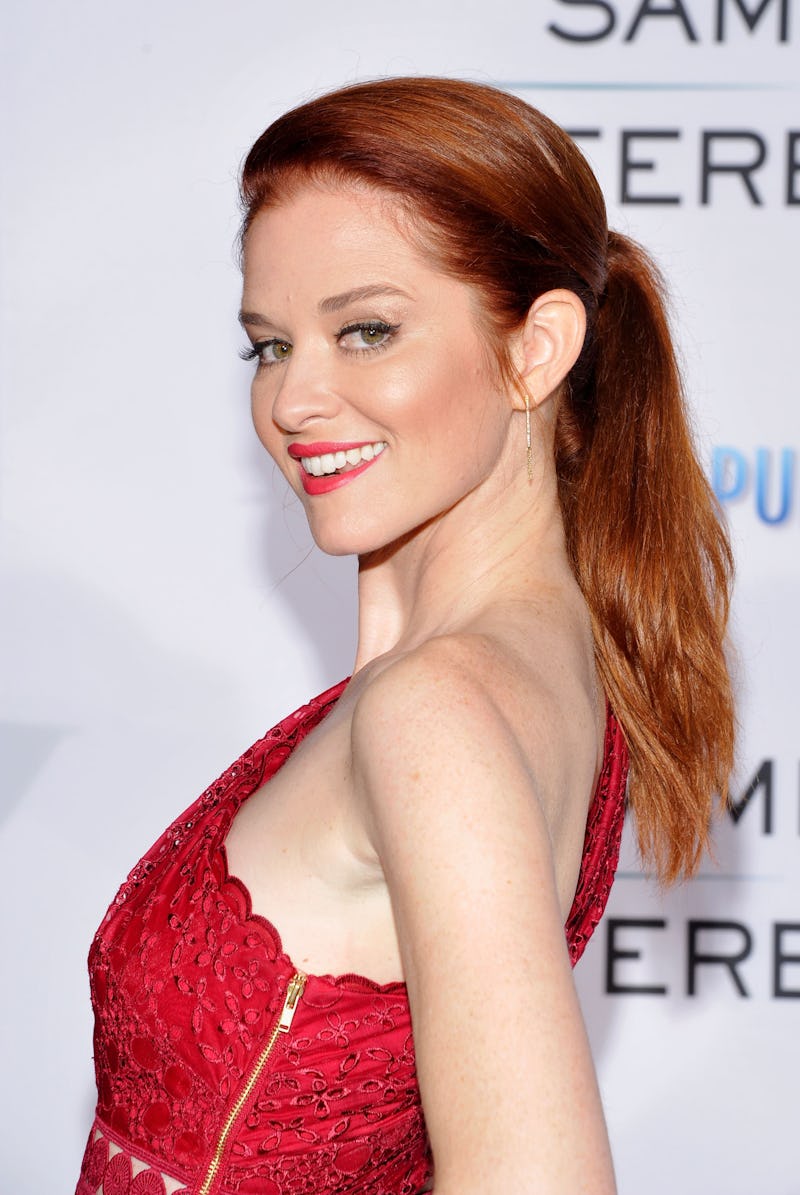 John Sciulli/Getty Images Entertainment/Getty Images
When people hear that Grey's Anatomy is still on, most have a reaction along the lines of, "Do people still watch that show?" Well, the answer is yes. Yes, they do watch Grey's Anatomy — enough that ABC has renewed Grey's Anatomy for Season 15, tying it with ER for longest running medical drama of all-time. Sarah Drew is set to depart after Season 14, but the question must be asked — will Sarah Drew return for Season 15 of Grey's Anatomy?
According to Entertainment Weekly, ABC has confirmed the following actors are set to return for Season 15 of Grey's Anatomy:
"Ellen Pompeo as Meredith Grey, Justin Chambers as Alex Karev, Chandra Wilson as Miranda Bailey, James Pickens Jr. as Richard Webber, Kevin McKidd as Owen Hunt, Jesse Williams as Jackson Avery, Caterina Scorsone as Amelia Shepherd, Camilla Luddington as Jo Wilson, Kelly McCreary as Maggie Pierce and Giacomo Gianniotti as Andrew DeLuca."
Notably missing from that list? Jessica Capshaw, who is also set to leave after this season, and Drew, so I guess that we really are saying goodbye to April Kepner after the Season 14 finale. It's not fair that Arizona and April have to leave and say, Owen and Amelia get to stay and be boring in their boringness, but I suppose that's life.
Grey's Anatomy tried to pull a big bait-and-switch on April's story, too. In the penultimate episode of Season 14, April was in a terrible car accident and she came into the hospital all hypothermic and basically already dead. Of course, the Grey Sloan team did their very best to save her, and… they did. In the process, Jackson cried over April's body and begged God, if he does exist, to save April's life and not take her away from him and Harriet. It worked, and April lived. Oh, and we also find out that April and Matthew, her paramedic ex, have been dating for months and are in love again. It's all good, but it meant that April's send-off was kind of meh. Fans are happy she didn't die, but how anti-climactic will her actual last episode be if that's the case? I am happy she's happy, but meh.
According to Deadline, Sarah Drew nabbed the role of Cagney in the CBS revival of police drama, Cagney & Lacey, opposite Michelle Hurd, where they were set to play "two female police detectives and friends who keep the streets of Los Angeles safe." Well, they were supposed to at least — Entertainment Weekly confirmed that CBS did not pick up the pilot of Cagney & Lacey — they chose a reboot of Magnum, P.I., instead, because apparently we need another man with a mustache on television.
It's super sad for Drew, who lost a job, had a job, and lost a job again. Hollywood can suck sometimes. So, she will have time to appear on Grey's Anatomy, it seems, but will it make sense for April Kepner? Probably not — April and Matthew's story hasn't been resolved yet, but I'm picturing a graceful exit into the sunset. April could fall back into the fray because of Jackson and Harriet, but I wouldn't bet on it. Not many people return to Grey's Anatomy once they exit.
At least Drew has a movie coming out this fall — it's called Indivisible, and it's a military drama that also stars Justin Bruening, aka Matthew on Grey's Anatomy. Can these two get enough of each other or what?
What's cool is that not only did Drew star in the movie, she produced it, too. Drew is spending so much time behind the camera that she's going to be able to tell the tales she wants to tell, and that's the most important thing a storyteller can do. Grey's Anatomy will be tough without April Kepner, but Drew will move on just fine.