This 'Strictly' Star Has Reportedly Been Banned From The 2019 Tour & Yikes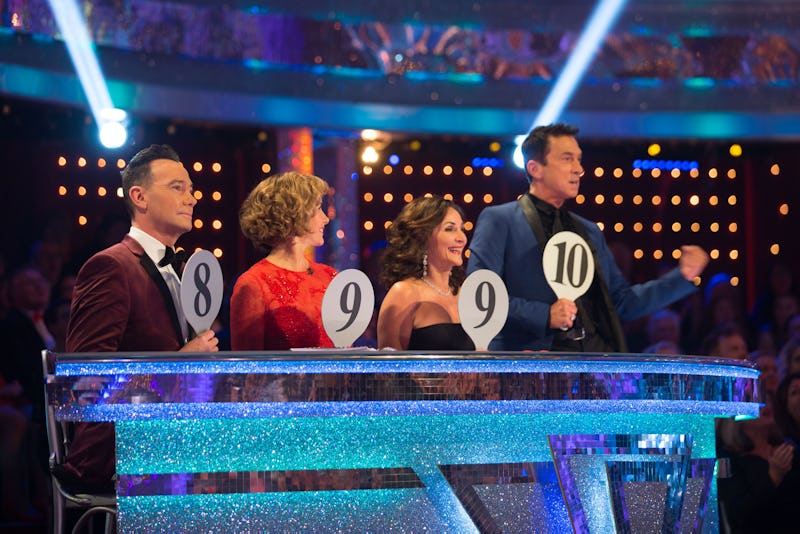 Guy Levy/BBC
In a series of drama, trips, and falls, no one's caused more of a riot on this year's Strictly than the poodle haired comedian, Seann Walsh. Maybe his dancing's caused a bit of a stir, but the most commotion came one night when he locked lips with pro dancer, Katya Jones. You've probably heard about that tipsy match of tonsil tennis already, but now the pair are seeing some consequences for it. In fact, the Strictly bosses got so salty about it that they've reportedly gone ahead and banned Seann Walsh from the live tours.
In an exclusive, The Sun reported on Friday, Nov. 30 that Walsh will be the first celeb in Strictly history to not be invited back for the live tours. As of writing, The Sun reports that it's currently not known whether his dance partner Katya Jones will be making an appearance. Does it all seem just a bit too harsh for you? Well, this is what a Strictly insider had to say to The Sun: "The Strictly tour is a really wholesome, family-friendly event," the source said, and added: "It's all about good, clean fun and we don't think that a man who snogs married women in the street fits that image." Ouch. Bustle reached out to the BBC, along with representatives of Seann Walsh and Katya Jones for comment.
The Sun also scooped up the exclusive when they caught Walsh locking lips with Jones, as they reported on Oct. 6. that the kiss took place "outside a London pub on a night out," before the lovers caught in the act offered up some snivelling apologies on social media. Jones tweeted the day after the news was released: "I'm so sorry about any offence or hurt I may have caused with my actions. I wasn't thinking and it was a one-off mistake after some drinks. I love my husband and we are very happy together, this is not a reflection on our relationship."
The pair then appeared on Strictly's It Takes Two on Oct. 10, as the BBC reported, admitting that, "We made a huge mistake." But getting banned from the live shows isn't the biggest price Walsh has had to pay for his "mistake." Following the reports, his longterm girlfriend, fellow actress Rebecca Humphries dumped Walsh online in a public tweet, the Daily Mail reported. Worst of all, in her statement, Humphries said that the kiss took place on the night of her birthday — jeeze, Seann. "Despite everything, I hope he gets what he wants from this," Humphries wrote, "I'm not sorry I took the cat though," she ended the statement. Mic drop.
You could say that Seann's had a bad year, but you could also say that you definitely shouldn't go kissing people behind your partner's back if you're in an exclusive, monogamous relationship. That stuff really hurts. So, if you're banned from a series of live shows because of it, that doesn't exactly seem like harsh punishment for a broken heart.