Everything You Need To Know About The Future Of 'Seatbelt Psychic'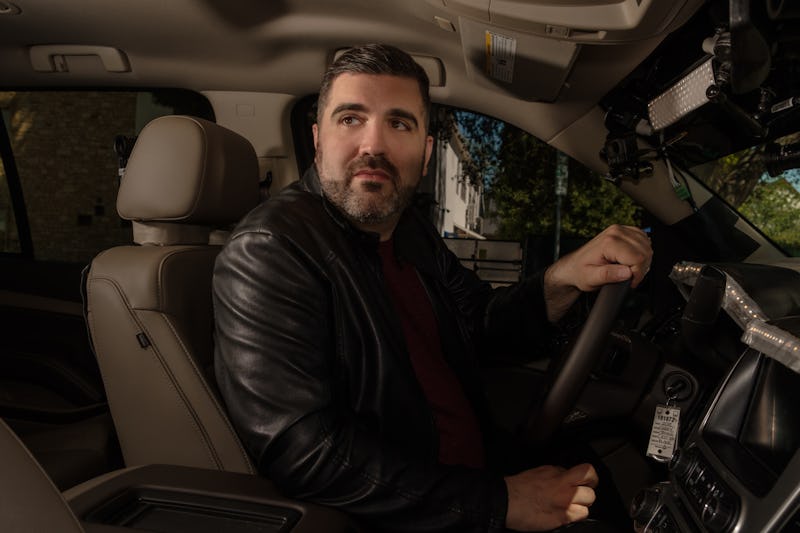 Courtesy of Lifetime
After a short eight episodes aired over just four weeks, Lifetime's Seatbelt Psychic is coming to its first season finale on August 1. During its run, medium Thomas John picked up unsuspecting ride-share clients and gave them (often emotional) readings. His show joins a long line of popular psychic-based series like Long Island Medium and Hollywood Medium, which have run for 12 and three seasons respectfully on their networks TLC and E! But what about Lifetime's entry into the field? Will Seatbelt Psychic return for Season 2?
The reality series premiered to pretty low ratings of around 300,000-400,000 viewers for the first two episodes, according to Showbuzz Daily. But, ratings aren't everything if the fans you do have are loyal. And, Seatbelt Psychic has racked up some very faithful viewers. "Cannot. Stop. Watching," one Twitter fan posted after discovering the show. The series even has some celebrity fans like Jenna Dewan. She tweeted after meeting John that she was "still in such awe" of him and that he has "an unbelievable gift." She added, "Check out the show it's insane!"
The everyday fans are also in awe of John's medium skills and they can't believe his show is already having its first season finale so soon after the premiere. Many have already taken to campaigning on Twitter for Lifetime to give it another season.
The series has the potential to get even bigger if granted another season, because it has a little something for everyone — be they believers or skeptics. John even did a reading for a someone who was firm in her disbelief in psychics. By the end of her ride, she was feeling very differently, as can be seen in this video clip:
John made it clear before his series even premiered that he wasn't afraid of any skeptical viewers. "To me, my job is not to tell people what to think. I present an experience, and then people can draw their own conclusions," he told The Hollywood Reporter. "Skeptics and cynics are totally different, and I welcome skeptics. A skeptic is just saying, 'I haven't decided yet what I think, I am waiting for information.' Skeptics are definitely welcome."
In any case, Lifetime has yet to make a statement either way about the show's future, but, it it were renewed, more episodes probably wouldn't be far away. After all, the production cost and time of of filming a few people in a car isn't that intense, and the seasons don't have that many episodes. Another eight could find their way to your screens in a matter of months if Lifetime was really dedicated to bringing it back.
Until an announcement is made, though, you can re-watch Season 1 on Lifetime's website, and tune in for the final two episodes on August 1. Beyond that, you can always check out what John is up to outside of the show. The medium has a number of events coming up where fans can attend a talk with John and get a chance to see him do readings IRL. You can check out his website for the dates and details. Oh, and tweeting John for information about Season 2 can't hurt. Maybe he can already see the future of the show right now.