'Sense 8' Season 3 Could Be Years Away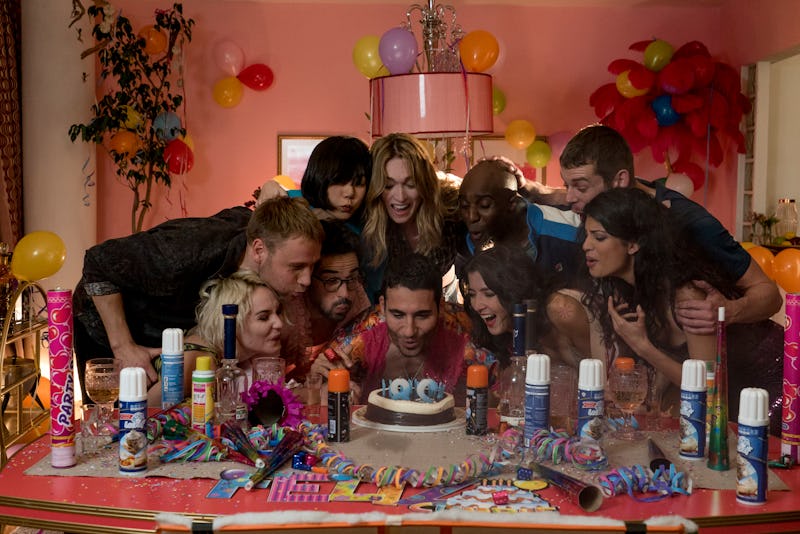 Murray Close/Netflix
Sense8 fans have been waiting patiently for more episodes since Season 1 hit Netflix back in June 2015. Yes, viewers were teased with the December 2016 Christmas episode, but two years is still a long time to wait for a new season. Sense8 Season 2 is finally premiering on the streaming site on Friday, May 5. But, before marathoning these 10 new episodes, you may be wary about whether the wait for Season 3 will be as long. And for that matter, will there be a Sense8 Season 3 to wait for?
UPDATE: According to The Hollywood Reporter, Netflix has canceled Sense8 after Season 2.
UPDATE #2: On June 29, showrunner Lana Wachowski announced via the Sense8 Twitter that a two-hour movie conclusion is in the works and will be distributed by Netflix.
EARLIER: The long hiatus is evidence that it takes a lot of time to put a season of J. Michael Straczynski, Lana Wachowski, and Lilly Wachowski's Sense8 together. A Deadline article explains that only a few months of the almost two-year wait were taken up by the time Netflix spent deciding to pick the show up for Season 2. A good portion of it was spend filming in "more than a dozen locations across four continents," and with its ambitious editing, this show is probably one that needs a lot of time in post-production. Whew, no wonder it's taken so long...
Time can be an issue when it comes to retaining actors. And the same Deadline piece cites anonymous sources who claim that Netflix's options on the 15 Sense8 series regulars have expired and the company is now negotiating new contracts for them. (This report is unconfirmed.) If contracts were really being negotiated, that would be good sign that Netflix is at least interested in producing more Sense8.
The cost of the series could be another tick either in or against its continuation. On one hand, Netflix president said in a panel before the first season premiered, according to Deadline, that "From a budget standpoint and a running time, it's every bit as big, if not bigger, than [the Wachowskis'] feature films," and that scope seems to be part of the appeal for the distributor. On the other, there's always the chance that Netflix could decide not to put that undisclosed budget towards the series, however large it really is.
While there has been no official confirmation of Sense8 Season 3, fans can keep their hopes up. Though even if the series does get another set of episodes, it's possible that fans could be in for another two year — or even longer — wait.