Here's ALL The Drama 'Shahs Of Sunset' Could Cover If It Returns For Season 8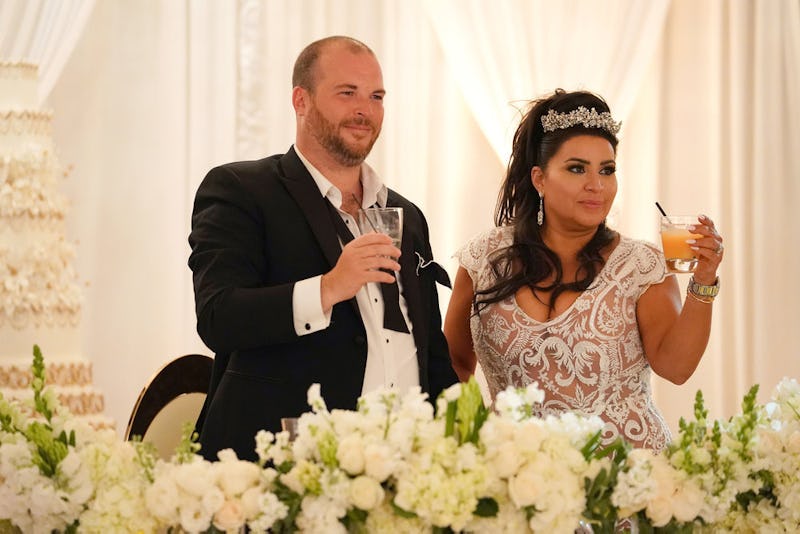 Nicole Weingart/Bravo
An addictive drama now nearing the end of its seventh season, Shahs of Sunset long ago established itself as a staple on Bravo. And though there's no word yet if Shahs of Sunset will return for Season 8, don't freak out. A lack of a renewal at this stage is not necessarily a bad sign.
Plans for Season 7 weren't announced until April of this year, and the subsequent batch of episodes debuted just a few months later in August. So, rest easy — it's all quiet on the Shahs front for now, but that likely won't be the case as we head into the spring and Bravo starts to roll out info about what series are coming back. According to TV By The Numbers, Shahs of Sunset has "held steady" in terms of ratings from week to week as of Nov. 15, so it seems like its following is still as loyal as ever.
Plus, there's still plenty of drama to explore when it comes to the show's stars: they've gone through weddings, babies, romances, and breakups, and they're showing no signs of stopping.
Even more happy news is coming for MJ and Tommy, who were just married in the Season 7 finale — they're going to become parents, as they revealed during the reunion special. Us Weekly first broke the news in early October, with a source saying that MJ told the rest of the Shahs of Sunset cast when filming the reunion special. MJ has since gone public about her pregnancy, telling E! that she's "really happy to open a new chapter" following a difficult time in which she lost her father earlier this year. "I'm hoping that my baby will remind me of my father and, of course, have a piece of Tommy and me," she continued. "It's the cycle of life."
The pregnancy comes after a journey with egg freezing and in-vitro fertilization, which MJ has also been speaking openly about. ""I really want all women who are single and 35 years old to run to their fertility doctors and get it done," Javid told Us Weekly in another article. "I just think it's really awful to wait and put it off until you're over 40 because you're just increasing your odds and you're just making it harder for yourself and don't worry about the costs and don't worry about … it is a lot of hormones that can make us feel crazy."
MJ and Tommy weren't the only ones who dropped a bomb on their friends during the reunion special, though theirs was much happier than that of Adam and Reza. The latter couple revealed that they'd recently experienced such a rough patch in their relationship, that it almost seemed they wouldn't continue at all — Reza said that he even asked for a divorce.
"He wasn't feeling appreciated, and I was so focused on myself and doing work that I forgot that I have a husband and he needs attention as well," Adam said, as seen in this clip from Bravo. "And I wasn't giving that to him, and I also wasn't acknowledging the amazing things that he was doing for both of us."
On a more positive note, the two said they're working toward a better place, and don't want to give up on each other just yet. Though a lot is up in the air for the show's stars, one thing is clear — Shahs of Sunset has plenty left to explore if it does return.