After Winning 'America's Got Talent,' Here's When Fans Might Catch Shin Lim On Tour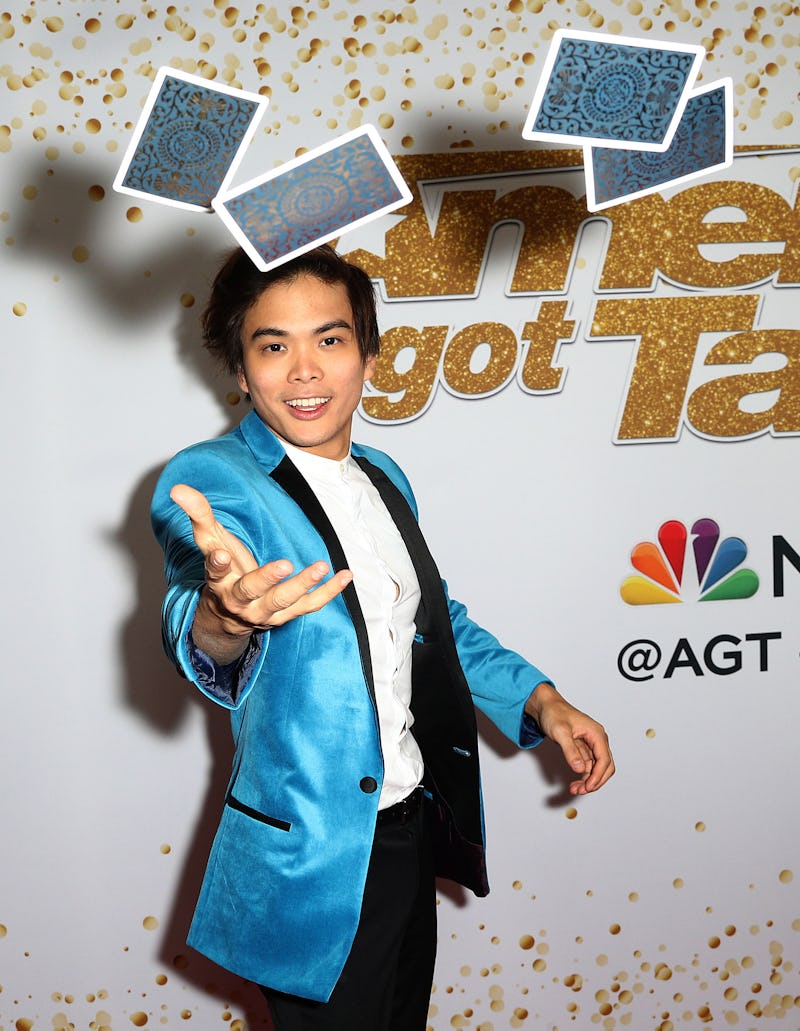 Frederick M. Brown/Getty Images Entertainment/Getty Images
In its 13 seasons, 13 winners of America's Got Talent have been awarded the grand prize of $1 million. Many of them have been given a chance to headline on the Las Vegas strip, and many of them have wildly successful careers thanks to their progression on the show. However, not all AGT winners were given the opportunity to tour the country, although some have. Because things are always changing, fans are probably wondering if Shin Lim will tour following hisvictory last night.
Season 12 winner, young ventriloquist Darci Lynne Farmer and her puppet friends — Petunia the rabbit, Oscar the mouse, and Edna the old lady —embarked on a tour after winning the talent show that initially consisted of five cities, according to Gold Derby. A well loved victor, tickets to her shows were in such high demand that she has since added 21 cities to her tour. Yes, that means she's still moving cross-country presently, performing and celebrating last year's win. Her tour, detailed on her personal website, has stretched from coast to coast in the U.S., and extends through January, her final performance to be held in St. Louis.
It doesn't appear that Farmer's tour was sponsored by NBC or America's Got Talent, given that the ticket and booking details are housed on her personal site. And Lim just took the crown this week, so there's no way to know for sure if he will be off to tour the country doing his magic routines any time soon. These sorts of things take time to plan and organize.
Farmer did, however, land a holiday special on NBC titled Darci Lynne: My Hometown Christmas that will air this December, according to Billboard, so there's always a chance for a working relationship to be established with the network. For Farmer being so young, the primetime holiday television spot is quite an impressive feat — one that not all AGT winners have accomplished.
Previous winners have toured with fellow finalists as part of their grand prize winnings — for instance, Season 8 Winner and dancer/mime Kenichi Ebina toured in 2013 with Collins Key, Jimmy Rose, and others. But the show itself hasn't conducted a tour since the America's Got Talent Live: The All-Stars Tour in 2016. The lineup featured fan favorites comedian Taylor Williamson, singer Emily West, acrobatic duo the KriStef Brothers and the band Recycled Percussion, and, according to Billboard, the group toured 42 cities across the country. Why there hasn't been an official winner's tour since is unclear.
But the Las Vegas strip bookings remain a part of the grand prize package, which offers a chance to see the winner perform live — and, if you're not from Vegas, an opportunity for a vacation. Although this season has come to an end, there's also always the opportunity to join the waitlist to be a live audience member next season. Knowing how fast each year seems to fly by before the judges are welcoming new contestants on stage, more live installments of AGT will be arriving in no time.