The Best 10 'SYTYCD' Routines Of All-Time Will Keep You Amped While You Wait For A New Season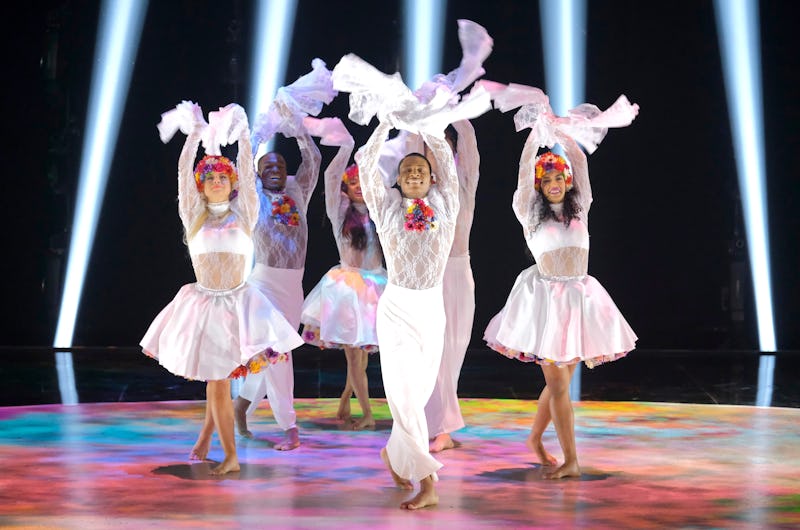 Adam Rose / Fox
As America gets ready to choose its favorite dancer in the season finale of So You Think You Can Dance Season 15, which airs on Tuesday, Sept. 11 at 8 p.m. E.T., you might find yourself wondering when can you get your next fix of the country's hottest young dancing stars. So will So You Think You Can Dance return for Season 16? Although Fox hasn't officially renewed SYTYCD for Season 16 yet, you can still feel pretty confident that it'll be back again next summer.
This year, SYTYCD is pulling in an average rating of .62 in the 18 – 49 demographic, reports TVSeriesFinale.com. That's down slightly from Season 14's .69 rating, but probably isn't anything to worry about. Overall, SYTYCD is still coming in the respectable place of 22 out of 47 in TVSeriesFinale.com's ranking of this summer shows by ratings. It doesn't seem likely that such a reliable series would get the axe just yet, though you never know.
Since its inception (with the exception of Season 6, the encore fall season in 2009), SYTYCD has always been a summer series. Therefore, it makes sense to assume that it could return sometime in June 2019. Deadline broke the news of the Season 15 renewal on Feb. 16, 2018, and Fox announced the official premiere date a little over a month later. So keep your eyes peeled for official news from the network sometime in Spring 2019.
And what if you want to make a play to become America's favorite dancer yourself? How do you audition to be on SYTYCD Season 16? Well, you'd better start warming up now. According to Dance Spirit magazine, auditions for Season 15 started on Mar. 2, 2018 in New York City. Assuming they start in early March again this year, that should give enough time to perfect your pops, locks, and pas de bourrees.
If you need a little inspiration before putting on your dancing shoes, or just a distraction to keep you busy until Season 16 comes out, why not check out some of the highlights from the past 15 seasons in the list below?