The Truth About That Stacey Quitting 'Strictly' Rumour Is Far From What You'd Think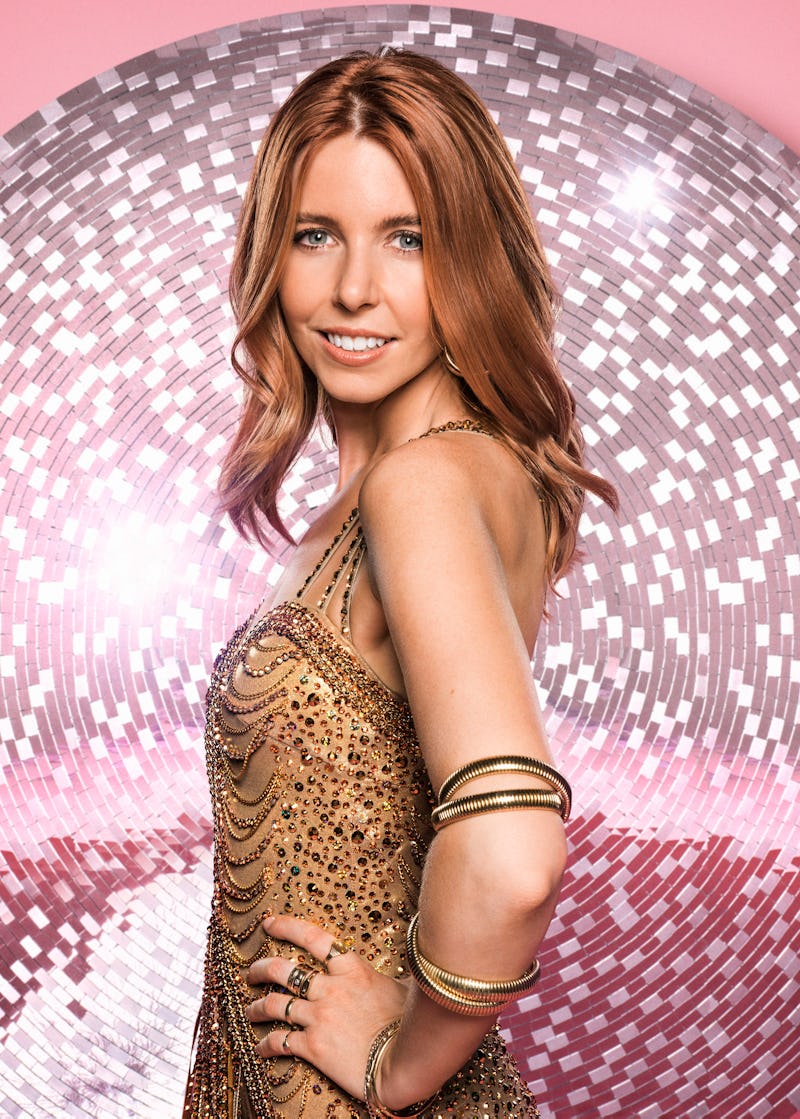 BBC
The current series of the BBC staple Strictly Come Dancing has already endured its fair share of controversy. After a cryptic social media post shared by contestant Stacey Dooley, which suggested a major injury, it appears yet more unrest could be on it's way. But will Stacey Dooley quit Strictly Come Dancing thanks to an injury?
According to the Daily Mail, fans of the ballroom competition show jumped to this conclusion following an Instagram post by Dooley on Monday which displayed a woman wearing what appeared to be a cast. The cast was covered with graffiti-style writing and only the woman's lips were visible, leaving many of her followers wondering if the Strictly star had perhaps broken a bone. Dooley captioned the post by saying: "Current sitch," followed by series of emojis, including a distraught face, a bandaged head, and a face-palm emoji."
However, worries that the 31-year-old may have to bow out of the current series due to injury were eventually put to bed. This came after Dooley posted a second Instagram post the following day, this time with a caption which cleared up any concerns about the severity of her injuries. It read: "Nothings broke! All the drugs and all the cuppas gonna hook us up! See you Sat! THANK YOU SO SO MUCH TO ALL THE STAFF. You are all bloody amazing."
A spokesperson for the Strictly Come Dancing contestant added further insight into the current state of her injury. They said: "It's very painful. She is strapped up and the doctor has said she should be able to move in a couple of days," reports the Daily Mail. The broadcast journalist recently admitted that her Strictly journey would give her the opportunity to take a break from her "harrowing job," and opened up about her reasoning for joining the hit BBC reality competition show. She said: "One of the reasons I said yes to doing Strictly was because it is so far removed from what I do for a living ordinarily."
Dooley also went on to explain what she enjoys about the show itself, when she explained that she believes Strictly Come Dancing "is so celebratory, and so flamboyant, and so camp, and so amazing, but still so classy", and continued "It is the classiest show on telly, I do believe that. The dancers are incredible, the best in the world".
And it appears Dooley's enjoyment of the show is reflected in her performances, which have seen her become one of the hot favourites to emerge victorious at the end of the 2018 series. According to bookmakers William Hill, Dooley is the current favourite to be crowned winner with odds of 7/4. Hot on the tail of Dooley is former Pussycat Doll Ashley Roberts with odds of 11/2, and British Paralympic athlete, Laura Steadman, with odds of 20/1 — both of whom are the favourites to finish in second and third place, respectively.
With her chances of taking home the coveted glitter ball trophy being so high, it's a relief to know that Dooley's injuries aren't as serious as her Instagram previously portrayed — and I certainly hope she bounces back stronger than before this weekend.