These Shows Will Fill The 'Summer House' Void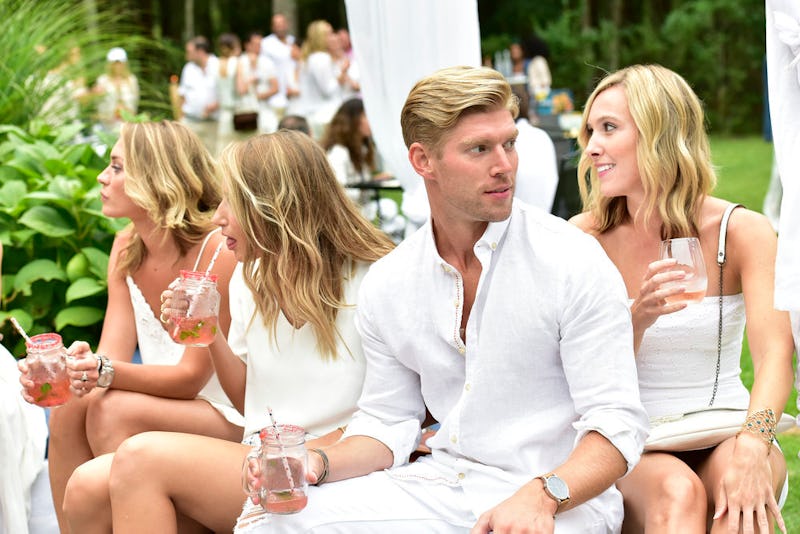 Eugene Gologursky/Bravo
There may be some confusing weather so far in 2017 (super warm in winter, blizzards as spring approaches), but in the world of Bravo's Summer House, it's still sunny, warm, and filled with seasonally appropriate fashion. But after the season finale on March 13 brings the summer to end, will Summer House return for Season 2? Bravo has yet to officially renew or cancel the series, but so far, there doesn't been too much of a clamoring for a second season, at least judging by the ratings.
According to Showbuzz Daily, the March 6 episode brought in 643,000 live viewers, which is down from its premiere live ratings of 842,000 viewers. There's also a Bravo tradition of having reunions after most reality seasons come to an end, but so far, there's been no announcement about a Summer House reunion, unless the cast is going to appear in a special episode of Watch What Happens Live together. Not having one doesn't guarantee cancellation — Below Deck Mediterranean didn't have a reunion and was still renewed for second season — but it could suggest that the network is very invested in the series.
But if Summer House defies expectations and returns for another season, it should be with familiar faces. Back in January, Kyle Cooke told Page Six, "We're all on board. It's very easy for us to say hell yes, let's do it again." If that does happen, Season 2 would probably premiere next winter, after another summer in Montauk has passed. But there are always more reality shows on the way, including some interesting new offerings from Bravo, and they should make the fate of Summer House less urgent.
Sweet Home Oklahoma
Taking the place of Summer House in Bravo's lineup is this new, semi-Housewives series about a group of friends in the union's most frying pan-shaped state. There have been plenty of comers to the Housewives throne, and most of the non-official ones have flopped, but who knows, this could be become your new favorite reality show.
Kicking & Screaming
FOX has decided to pair a bunch of hardcore survivalists with a group of regular people in order to see what happens. If you've always wanted to see a group of people who would be more at home on a Bravo reality show go out into the woods and attempt to survive, this is the new show for you.
The Real Housewives Of Potomac
The second season of this new edition of Housewives looks as enjoyably pretentious as the first. The Season 2 trailer above shows that the key cast is back, and they still can't agree on etiquette or anything else.
RuPaul's Drag Race
It doesn't have many similarities to Summer House, but RuPaul's Drag Race is possibly one of the most entertaining hours of reality television you can find — and its ninth season will air on VH1, officially moving to a major cable network in HD so you can see every painstakingly created outfit in perfect detail. And the fact that it's starting on March 24 should help fill the void left by Summer House.
The Real Housewives Of New York City
Don't be, like, uncool and not watch the return of this Bravo classic. Especially because Jill Zarin is returning to the show in some capacity. Let me repeat that: Jill Zarin is returning to RHONY in order to get her revenge.
Southern Charm
This Bravo favorite is coming back soon on April 3, and as long as Thomas, Shep, and Langdon are there, I will be too. The combination of depravity and genteel airs is exactly like the best parts of Summer House, and the humid Charleston air gives the show an air of summer vacation no matter when it's on.
Editor's Note: This article has been updated with the correct figures for Summer House's ratings, which were inaccurately reported in a previous version.