The 'Summer House' Montauk House Sounds So Ideal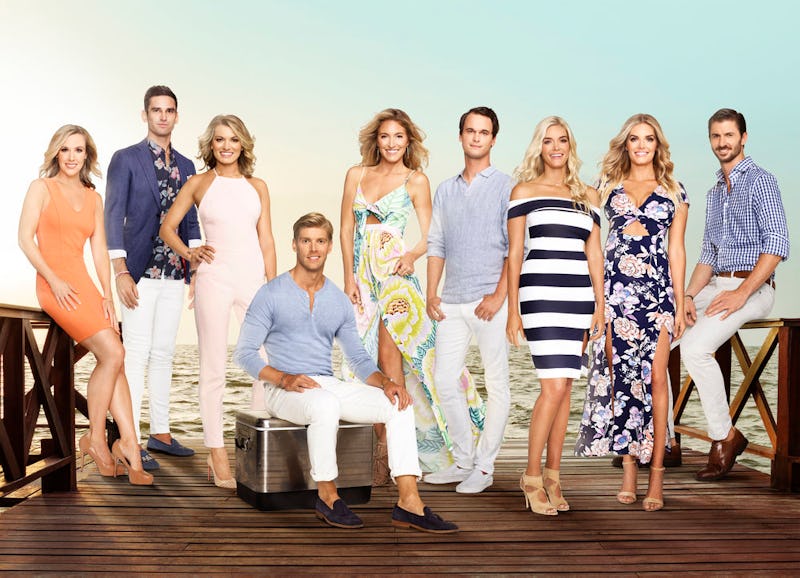 Virginia Sherwood/Bravo
If you're anywhere close to New York, you know that Montauk, on the tip of Long Island's East End, is a hot, happening place to hang out during the summer. It's so happening, in fact, that Bravo opted to film a reality show out there, a sort of Jersey Shore meets the Hamptons. The show looks plenty juicy, with hookups and breakups and shakeups, but in case you want to live that life for a bit, can you rent the Montauk house from Summer House? You can, but it will cost you.
Let's get one thing out of the way — although Summer House makes a big deal of declaring that the cast was staying in Montauk, saying that the Hamptons was for older people and Montauk, which is about 20 miles east of East Hampton, is the "promiscuous" younger sister, the house that the Summer House cast lived in all summer isn't actually in Montauk. It's about a 10-15 minute drive from the center of Montauk in a hamlet called Napeague. Perhaps residents of Montauk weren't too keen on bringing too much added attention to their fishing town.
According to Dan's Papers, a local Hamptons newspaper, the Summer House summer house is located at 90 Harbor Road in Napeague. As reported by Newsday, it has four bedrooms,four-and-a-half bathrooms, a surround sound system, and an infinity pool. Renting for the whole summer — that's Memorial Day to Labor Day — will set you back $165,000, but if you can't take the whole summer, rates are cheaper. We're talking $45,000 for the month of June; $65,000 for July; August to Labor Day for $80,000; June and July for $110,000; or July to Labor Day for $135,000. See what I said about costing you?
The house is right on the bay, and the gorgeous ocean beaches aren't that far off. There are plenty of restaurants, shops, and activities (Fishing, walking through the nature preserve, sampling beers at the Montauk Brewing Company) in Montauk and the surrounding towns, but if you rent the house, you have to be respectful. Hopefully, the cast of Summer House did more partying in-house than in-town, leaving the locals free to enjoy Montauk without cameras being blared in their face.