Taylor Swift's Social Media Will Go Back To Normal, Right? Right?!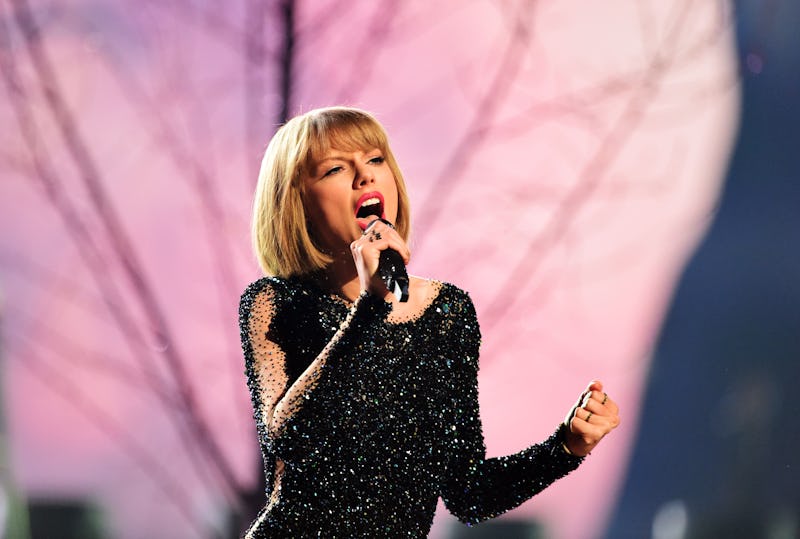 ROBYN BECK/AFP/Getty Images
Taylor Swift fans got a shock on Friday when the pop star's social media pages began going through some major changes. So far, many of her tweets have been removed, her Instagram posts are all deleted gone, and her website is completely black, among other changes. No one knows what it means yet, but will Taylor Swift return to social media?
It's hard to say for certain if or when Swift will become active once again on social media, but the changes could very well be her way of getting ready to announce something big — like a new album. It's no secret that the 1989 artist isn't a celebrity who obsessively tweets or Instagrams. Her posts are few and far between, but for her to seemingly overhaul her accounts is major.
One wouldn't think the "Shake It Off" singer would get rid of her social media accounts altogether, because they're a great way for her to keep in touch with fans and promote her music. Plus, if she wasn't planning on returning to social media, wouldn't she have just deleted the accounts? Instead, they are still there, but only her posts have been removed.
Who knows what is happening, but it's clear that her fans are freaking out and need answers immediately.
It Better Be A New Era
Come Back, Now
There Is Legitimate Concern
The Swifties Have Been Waiting Long Enough Already
Some Are Convinced It's For A New Album
It Better Mean More Music
Losing Sleep Isn't Out Of The Question
Some Really Can't Handle It
It's Time For An Answer
It's probably safe to say that many of Swift's fans are going to be on social media watch until she (hopefully) returns to (possibly) make an announcement.