This Freaky Frankenstein Show Is Coming To Netflix & It Stars One Of Your 'GoT' Faves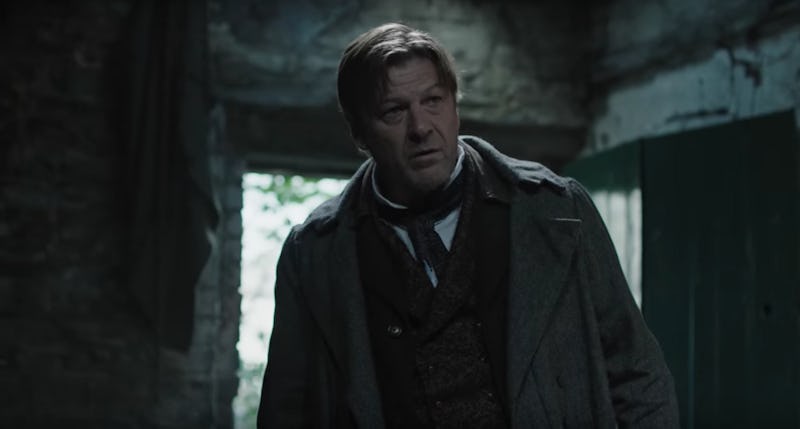 Rainmark Films
Mary Shelley's story of Frankenstein and his iconic monster has inspired countless other takes on the tale. Now, a new reimagined version of the story is hitting Netflix, and fans are already wondering if there will be a Season 3 of The Frankenstein Chronicles. Though the first two seasons have already aired in the U.K. and the show's rights have been tossed around to different networks, it seems like it has a decent chance of getting a third season. As of June 2019, The Frankenstein Chronicles has not yet been renewed for a third season.
Though Frankenstein's monster has appeared in films, television, anime, comics, graphic novels, and more over the years, The Frankenstein Chronicles is a unique twist on the iconic story. It takes the idea of a hulking, monstrous creature and flips it on its head. The story begins in 1827 with an inspector's discovery of the dead body of a child, which has washed up on shore. Only this is no regular child, it is a small person assembled with numerous different body parts, according to a press release for the show. The series stars Sean Bean (that's Game of Thrones' Ned Stark) as the inspector tasked with discovering what has truly happened and why. The summary for the series teases a mix of horror, politics, history, science, medicine, and demonic forces.
Though both six-episode seasons had been airing in the U.K. on ITV's Encore channel, the show struck a deal with Netflix for U.S. streaming rights shortly after it was announced that ITV Encore was shutting down as a channel and episodes would only be available in digital-only versions. With this deal, the future of the series is a bit brighter. That's because along with The Frankenstein Chronicles being billed as a "Netflix Original," the deal would also allow Netflix to fund future seasons of the series.
To those who follow television news, just the simple fact that Netflix acquired streaming rights to this series is telling. That means the show can be called a "Netflix Original," an endorsement that someone at Netflix thinks there is a future for the series. With the financial investment of the deal, it seems a certainty that Netflix would bankroll at least one more season if the series does well with audiences. RenewCancelTV, a website dedicated to reporting on the status of shows being canceled or renewed, also sees potential in the series. Although they report there is no official news of a Season 3 yet, they see a clear way forward for future seasons of the series, as well.
The Frankenstein Chronicles' journey to get in front of American audiences is even more complicated than its time on ITV. Originally, it was A&E who had scored the rights to air the series back in 2015, according to Deadline. However, the deal seems to have stalled there. Even though Netflix has the streaming rights, it doesn't make the situation any less complicated. That same Variety article states that The Frankenstein Chronicles' distributor has already licensed the series in several territories. In the regions that this is the case, Netflix will still stream the series, but with a delayed start date.
Technically, there is no official word that would suggest The Frankenstein Chronicles would be getting another season. It is unclear if there will be U.S. fans who would call for a third season or more. However, another ITV original series, Harlots, was able to find U.S. streaming success through Hulu. Recently, it was even announced it'd be getting a second season. With an interesting premise and two full seasons already available to marathon, it's possible that Netflix would be interested in breathing new life into this story about a macabre monster.