This Controversial CNN Docuseries Has Its Subject Speaking Out Against It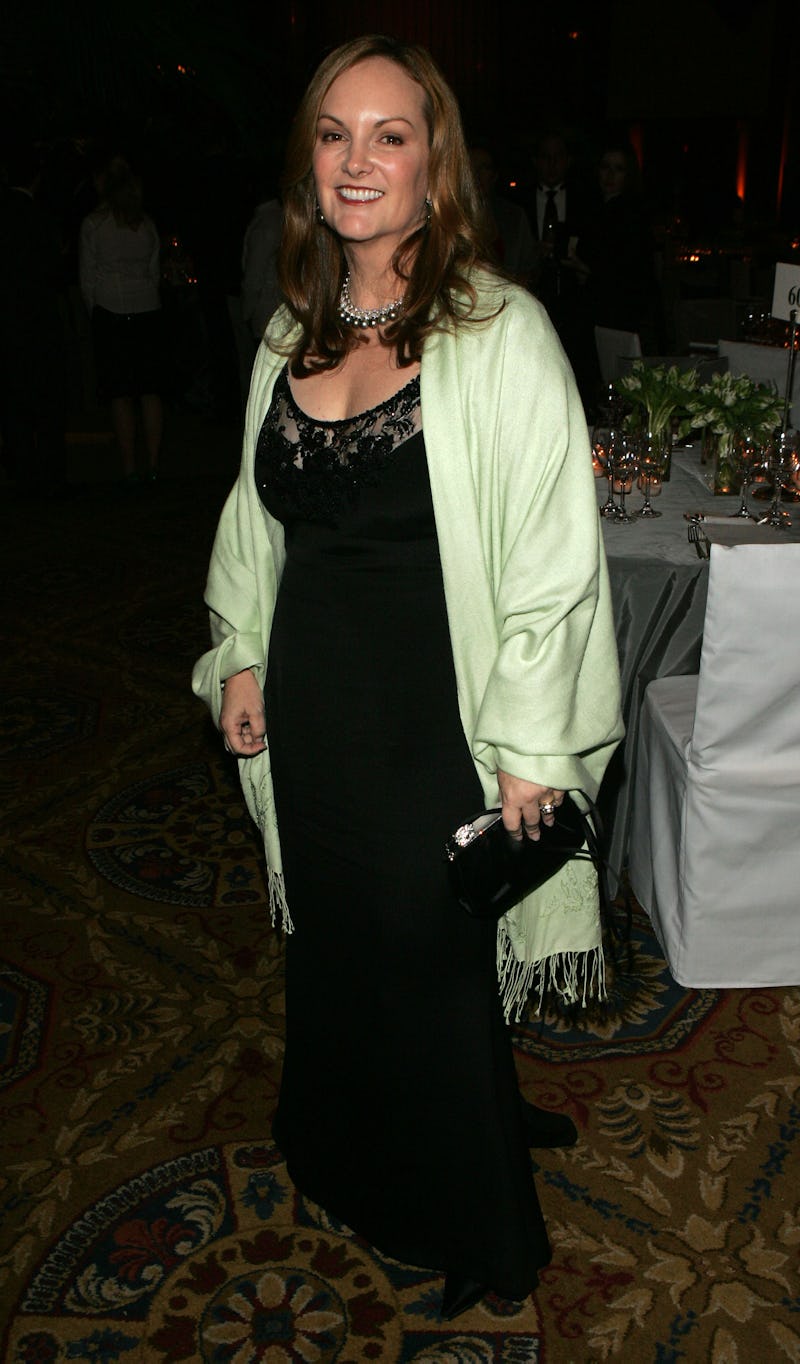 Peter Kramer/Getty Images Entertainment/Getty Images
Controversy has swirled around CNN's docuseries The Radical Story Of Patty Hearst, which recounts a former heiress's kidnapping by a domestic terrorist group as well as the sensational media response. So, will The Radical Story Of Patty Hearst return for a second season after the Feb. 25 conclusion? It seems like this TV event was a one-and-done kind of deal and will stand alone as its own production. Neither CNN nor executive producer Jeffrey Toobin have announced plans to continue the series.
Based upon the book American Heiress by CNN legal analyst Jeffrey Toobin, the two-night docuseries was condemned publicly by its subject herself. Given the harsh words the real Patty Hearst had for the production and its source material, its conclusion may be for the best.
Hearst, granddaughter of newspaper magnate William Randolph Hearst, released a lengthy statement to Deadline ahead of the documentary's premiere, fully condemning Toobin and CNN for telling a story that she believes should be hers to tell. (The full statement can be found at the source.)
"Jeffery Toobin's unauthorized book, American Heiress, which cites one of my kidnappers as its main source, romanticizes my rape and torture and calls my abduction a 'rollicking adventure.'" Hearst said in the statement. She also referenced a 20th Century Fox project that was scheduled to be based on her ordeal, which has since been cancelled, according to People magazine. "I refuse to give Jeffrey Toobin, 21st Century Fox, CNN, or anyone else involved in these projects about my life the power to make me a victim again, or the power to provide a platform where victim blaming is OK," the statement continued.
Toobin declined to comment on Hearst's statement when approached by Rolling Stone ahead of the doc's debut, and CNN did not respond when Bustle previously reached out for comment.
With Hearst apparently having nothing more to say on the matter, it'd be a stretch to continue to revisit the subject — there's only so much to be said, especially without Hearst's firsthand account. The doc detailed how Hearst, when she was 19, was kidnapped and allegedly brainwashed by a domestic terrorist group known as the Symbionese Liberation Army. According to the official FBI account of the situation, Hearst was abused and manipulated into becoming a sort of "poster child" for their revolution. She soon began working with the SLA, assisting them in robberies and other violent crimes. The FBI report also notes that she was arrested and tried for her crimes, ultimately sentenced to seven years, and served two before President Carter commuted the sentence.
Hearst has spoken about her time with the SLA — she's given interviews and co-wrote a book about the experience — and she's made it clear that she wants to move on. "As hard as it was to do, I have grown well past the 19-year old me and gone on to become a proud wife, mother, and grandmother," she continued in the same statement, per Deadline. "I have no interest in revisiting such a violent and hurtful time in my life. Aren't we living in a better world than this?"
She has a life now that exists separately from this strange and harrowing chapter, and if there were any more to be told as far as this story goes, it would likely need to come directly from the person who experienced it. "People move on," she told the Chicago Tribune in 2015. "I guess people somehow imagine you don't evolve in your life. I have grown daughters and grand-daughters and other things that normal people have."
For now, despite the hubbub that the CNN documentary elicited, it seems like this story is done being told, at least until Patty Hearst decides she's willing to share more — and that may never happen.
If you or someone you know has been sexually assaulted, call the National Sexual Assault Telephone Hotline at 800-656-HOPE (4673) or visit online.rainn.org.