Why The Vixen Could Absolutely Win 'RuPaul's Drag Race'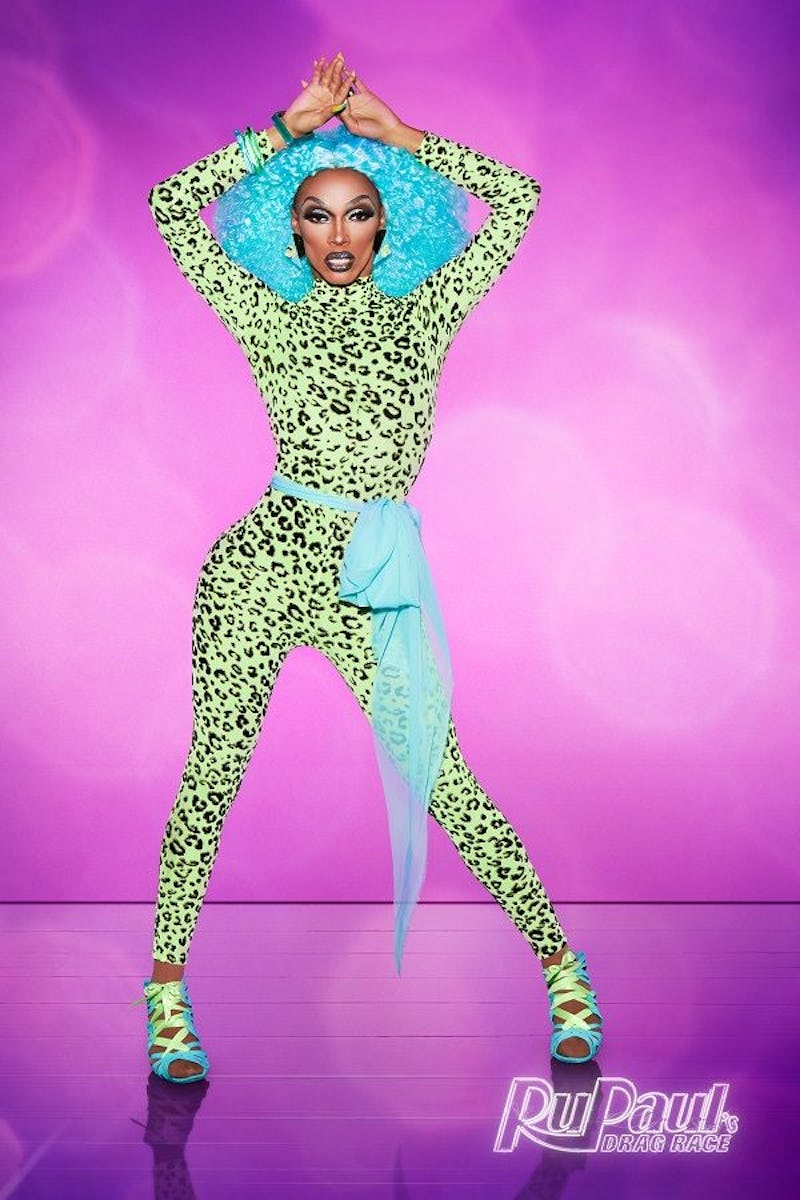 VH1
Despite only being two weeks into RuPaul's Drag Race Season 10, there may already be a bit of a frontrunner. It's not Eureka, the only queen who's appeared in more than one season this year. Instead, fans are asking themselves whether The Vixen will win RuPaul's Drag Race. There are several reasons to think she could go all the way to the end, and the first is simply her incredibly high self-confidence.
That self-confidence and passion was evident in an interview The Vixen, a 26-year-old queen from Chicago, did with VH1 before the season aired. In it, she explained how she thinks she has the edge over the other queens on Season 10. "I'm not really a competitive queen because I already think that I'm better than everybody. I always say what I think, so a lot of times people think that I'm mean. The truth is, I'm honest," she said. "I want to be known for my work ethic. I don't give up. And if it gets hard, I want to work harder."
While The Vixen went relatively unnoticed in Week 1, she certainly stepped into the spotlight in Week 2 for multiple reasons. Two of those being her pair of wins, taking home the victory in Week 2's mini challenge and Week 2's maxi challenge. First, came a Western-themed, quick-drag challenge. Dressed in a puffy blue dress, The Vixen was declared one of the winners along with Asia O'Hara. From there, she and Asia were made team captains for a group challenge that was a parody of prescription commercials called: PharmaRusical. Despite getting off to a bit of a slow start, The Vixen ended up leading her team to victory. Ru felt that out of all of the queens on her team, it was The Vixen who deserved the win and, as a result, she won several thousand dollars worth of prizes.
Another way The Vixen grabbed attention this week was by interjecting herself between two other queens with a bit of drama. Winning queens are certainly not afraid to do that. During Week 1, Aquaria had mentioned to several of the queens that she felt Miz Cracker had stolen her make-up look. That tea continued to spill into Week 2 when The Vixen felt the need to offer more details after Kalorie Karbdashian asked about the drama. Aquaria acted as if it didn't bother her much, but The Vixen wasn't afraid to shout, "No! Too vague! So what happened was… " and went on to describe the drama between the two having similar looks.
Maybe that drama will be The Vixen's downfall, though. After all, by helping to stir up that drama between Miz Cracker and Aquaria, she may be making enemies of them both. As the competition progresses, they may remember what The Vixen brought up and hold it against her. Of course, by winning both the mini and maxi-challenges in Week 2, The Vixen is only making the target on her back even larger. The only other queen that may have anywhere near as much attention from the other competitors would be Mayhem Miller. Mayhem is the only other queen that has won a maxi challenge, taking the top spot after the "Drag on a Dime" challenge.
Obviously, it is incredibly early on in the Drag Race competition. Only two weeks in, it may be a bit too early to tell who could be crowned queen in Season 10. However, two weeks into Drag Race All Stars 3, BenDeLaCreme was the clear frontrunner and it is likely she would have won the whole competition if she hadn't sent herself home. So, as long as she doesn't plan on doing the same… The Vixen's chances to slay look great.