Will 'Will & Grace' Honor Debbie Reynolds?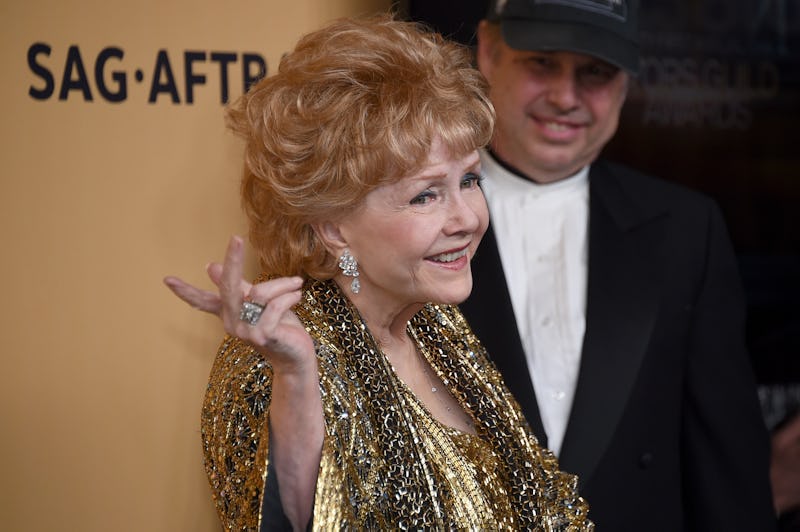 Ethan Miller/Getty Images Entertainment/Getty Images
There is some super exciting news out there for early aughts television fans. NBC's Emmy Award winning sitcom Will & Grace will be revived for a 10 episode stint for the 2017-2018 TV season, according to TV Line. This awesome news comes after a few months of rumors of a revival, and follows several other television show returns, notably Gilmore Girls and Fuller House. While all of the main characters are returning, there will a big void in light of a recent devastating death, begging the question: Will the Will & Grace revival pay a tribute to Debbie Reynolds?
In case you needed a refresher, Reynolds played Bobbi Adler, mother to Debra Messing's Grace. The two characters shared a hilarious relationship on the show, and enjoyed a very close friendship off the set, as well, as she played her mother throughout all of the seasons.
Considering that the cast was so close, I wouldn't be at all surprised if Will & Grace pays tribute to Reynolds. As for NBC, they haven't yet released any info about a possible Reynolds tribute.
When Reynolds passed away a day after her daughter, Carrie Fisher, Messing remembered her on-screen mom in a lovely tribute:
Sean Hayes and Eric McCormack also paid tribute to their co-star, so it's clear that she will be extremely missed during the filming of the revival.
On Jan. 14, amid rumors that the revival was happening, New Weekly Magazine from Australia reported that the first episode of the revival would begin with the funeral of Grace's mother, Bobbi. All of this is unconfirmed, but an insider claimed,
"The scripts are still being worked on, but the creators had hoped that Debbie would make an appearance... She was so much fun to be around and Bobbi was such a hoot of a character."
While there has been no confirmation yet of a definite tribute to Reynolds, I expect that the actors, showrunners, and everyone involved would not let the moment pass to honor a woman who was so integral to their success as a show.