'Call Me By Your Name's Director Wants This Huge Name To Star In The Film's Sequel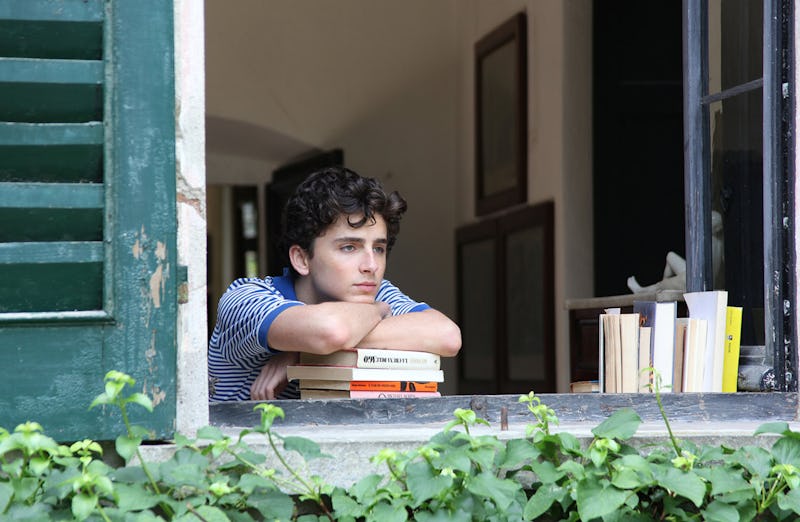 Moviestore/Shutterstock
I'm sure I wasn't the only one ugly sobbing as the Call Me By Your Name credits rolled in the cinema. With Sufjan Stevens' 'Visions of Gideon' playing in the background and Elio's quiet heartbreak unfolding, it was a fitting end to such a gentle. However, turns out, that may be the ending to just one of Elio and Oliver's chapters as all the major players — director Luca Guadagnino, Armie Hammer, and Timothee Chalamet — are all in for a sequel. But even though they're all keen, will there definitely be a Call Me By Your Name 2? Personally, I'm ready to pour my life savings into the production budget. Hollywood, tell me what I need to do to make this happen.
Well, it seems like there's been some talk going on behind the scenes, as it appears that the author of the original novel, André Aciman, has been approached about a follow-up. During an interview with TIME, Chalamet said: "I think Andre is comfortable with a sequel being made. I know Luca really wants it. And I know Armie and I are 1000 percent in. I don't see any world where it doesn't happen."
He also added that if it did happen, it would take place much later on — in the same vein as Richard Linklater's film Boyhood where the main character is followed throughout key moments in his life. Chalamet continued: "I think it'll be a couple of years later. And I think that's cool — to take advantage of the Boyhood style of storytelling. That isn't done all the time."
It wouldn't be a massive stretch from the original book either, as Aciman's story actually ends with a series of time skips. After the events of the film and that final devastating phone call, Elio and Oliver never reignite their romance and Oliver appears to drift from Elio, especially as he eventually gets married and has two children.
Fast-forward a few years later, Oliver stays at Elio's home while he's away in the U.S. and although they have a phone call it's awkward and stilted — Elio calls him by his own name at one point and Oliver doesn't reciprocate.
A couple of decades later, Elio drops by Oliver's university (where he's now teaching as a professor) and the pair later get drinks. Despite the years and distance, Oliver tells him, "Seeing you here is like waking from a 20-year coma."
Yeah, so a little devastating and definitely some room for the CMBYN sequel to play around in.
The director Luca Guadagnino has even ironed out specific details for the film, as he said in his recent New Yorker profile that he's already got big plans for the film's characters. More specifically, he's already drawn up an idea of what Oliver's wife (a woman we never get to meet but is mentioned at the very end of the last film) will actually be like. And, according to the New Yorker, he wants Dakota Johnson to play her.
It's not a huge surprise that he has her in mind as the pair have just worked on a new psychological horror called Suspiria together, which is about as far away as you can get from Call Me By Your Name. I've reached out to her agent to see if she's down, but am yet to hear back from her rep. When I do, you'll be the first in the know.
Although a concrete date and official announcement hasn't been ironed out for the Call Me By Your Name sequel, Hammer revealed last month that the powers that be had been working furiously behind the scenes on it. He told Variety: "It will happen because there are already people working on it and trying to make it happen...I know a lot, but I can't tell you anything."
Come on. This is actually killing me. Just give me a date I can put in my calendar so I can plan the rest of my life around it, please.