OMG, Ruth Wilson Wants A 'Luther' Spin-Off & It's Not Even That Unlikely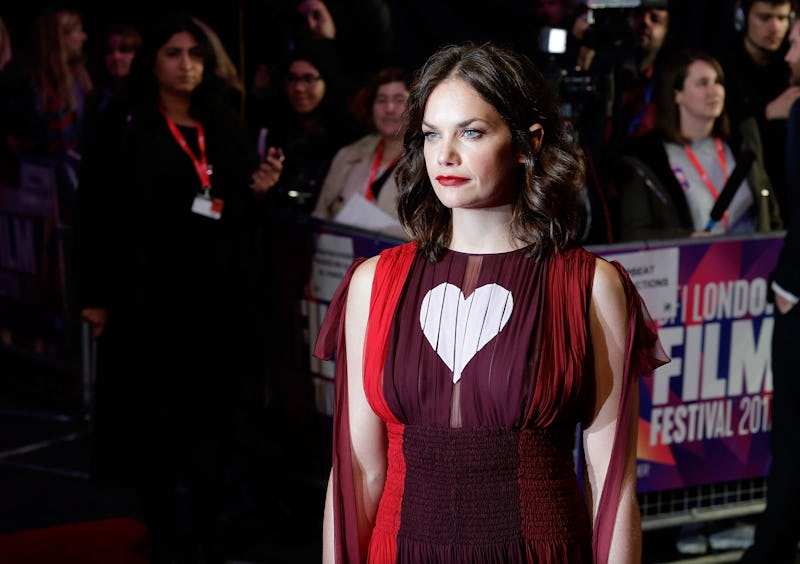 John Phillips/Getty Images Entertainment/Getty Images
Fans of Luther prepare to flip out: it sounds as though Ruth Wilson is in talks regarding a spin-off which would follow her character Alice Morgan. This exciting news comes after Wilson spoke to The Sun about the possibility. So how likely is it that there will be a Luther spin-off featuring Alice Morgan?
Well, it's sounding pretty likely according to The Sun. "We've talked about it actually," said Wilson. "Yes, ­definitely, if the script is right and the storyline is right... You'd have to make the show quite different in style though, and get inside her head." Discussing her character, she continued: "She's a scientist, she's incredibly intelligent. What does she get up to on a daily basis? She's not like Luther. You'd have to find a new pivot, but yes we have talked about it, and she is an amazing character. There's still so much to dig into."
Wilson did however concede that a series just featuring Morgan as the lead would be rather different to Luther as a whole: "It's funny. People like ­watching her because she comes in and out. If you watched a whole ­episode of her, would it be the same? I don't know."
It is unclear what format a spin-off would take on, seeing as it was heavily suggested that Alice Morgan had died off-screen in Season 4 of Luther. With this in mind, could it be that any kind of related series featuring Wilson could be a prequel to the main show? Perhaps, although it still remains unclear whether Morgan is in fact dead or alive.
In comments made to The Hollywood Reporter, lead actor Idris Elba let on that it may not be the last we've seen of Alice Morgan."I'm not being deceptive or anything, but the truth is, John Luther isn't quite sure that she's dead!" he explained. Interesting...
Wilson even seemingly confirmed she would definitely be around for the upcoming Season 5 while on promotional tour earlier this year for her movie Dark River. "She is in it," she told The Independent. "It's not what you expect. She's definitely back for a bit. [Alice is] back with a vengeance." OK, REALLY interesting...
Production for Season 5 began back in January 2018, and Wilson was indeed spotted on set, suggesting she'll be involved in the new series in some way. In more intriguing Luther news, rumours have been swirling since last year that the show may even hit the big screens due to its overwhelming success. When asked by Deadline if he was still thinking about a movie version of Luther, series co-creator Neil Cross responded by saying "absolutely."
"The fact is that Idris and I are bound in this shared relationship with this character and every TV [season] we think it's going to be the end, not least because Idris is very busy and has a successful career but we always miss him when it's over and then I start coming up with ideas and we always come back for more," Cross explained. "For no other reason than we love doing it. Hopefully in some incarnation, the character will continue."
*prays for a Luther movie*