'Press' Could Be Making A Return To BBC So Here's Why It NEEDS To Happen, ASAP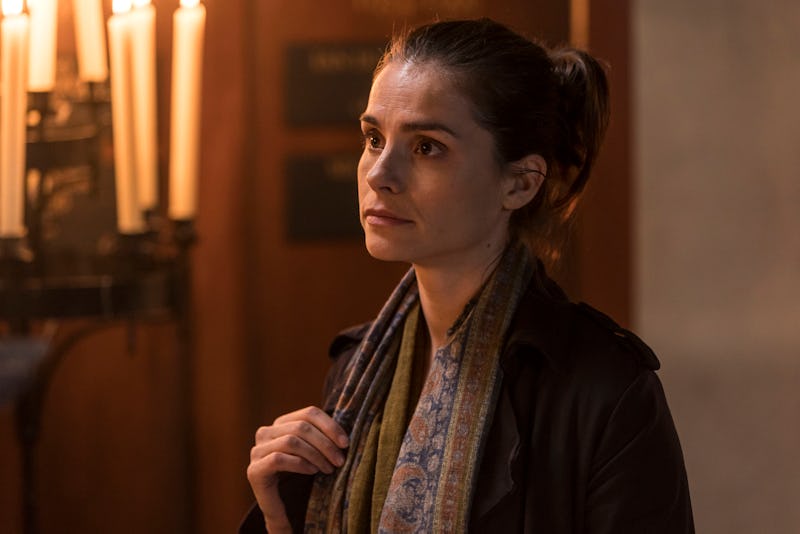 The BBC has been absolutely nailing drama to the wall this telly season. OK, so nothing new there, our main broadcaster has long been churning out TV classics and some of the best content in the globe. One of the more popular offerings is fan favourite Press. There really is something quite relaxing about watching people be super stressed and have heaps of cray deadlines while you're sat on your sofa sipping herbal tea, isn't there? A perfect night in IMHO. But will there be a Press Season 2? Here's bloomin' hoping so.
So, yes, it has been an absolute rip-roaring success but as of yet, no second season has been announced. I contacted the show's rep to find out if they could tell me anything. However, as of yet, they are yet to get back to me. But I wouldn't take this as a bad sign, my fellow stand. You see, producers usually don't tend to confirm a second series of any show until the first one is over. So this is all pretty normal, and I'm feeling hopeful. I mean, with two eps still left to go in the current series of Press, it says a lot that people are already buzzing to see Charlotte Riley and Ben Chaplin reprise their leading roles. Am I right?
One of my favourite parts of the show is how real it all feels. That may be because its writer, Mike Bartlett, actually went to the head offices of real life newspapers like the Guardian and The Sun for inspiration from real life journalists.
The result? Well, Bartlett, who is best known for his work on the very addictive Doctor Foster, has knocked it out of the park again. Looking at the cray fast-moving 24 -our news cycle, tight as a whistle deadlines and the newspaper industry in a digital age, Press ticks all the boxes.
Press' storyline revolves around two rival newspapers, one a bit tabloid-y (The Post) and one a bit high brow-ish (The Herald). With the plot focusing largely on the two main characters — Holly Evans played by Riley, who is the deputy news editor of The Herald, and on the other side of the coin, Duncan Allen played by Chaplin, the editor of The Post.
We see Duncan clearly at the point of a mid-life crisis, failing to balance work and home life, and very discontented in his relationship. Meanwhile, Holly is also having a crisis of sorts, but more a work type one. As the show goes on, she experiences a renaissance of on-the-ground reporting which makes her wonder, is she actually enjoying chewing the cud behind a desk?
Opening up about her role in the series, Riley admitted that she could never pursue journalism as a career after getting a taste for the industry while playing Holly. Speaking to the Radio Times, she said:
"I would have to be one of those journalists who does more in-depth work, because I don't think I have the stamina to write to a deadline. I couldn't write a huge article every day — my nerves couldn't deal with it!"
There are two episodes left in this season, but considering how much of a smash hit this show has been, I am sure we will be seeing more.
Press is on BBC One, Thursdays at 9 p.m.