'Celebrity Big Brother' Could Be Hiding A Huge Secret & It's Ruthless AF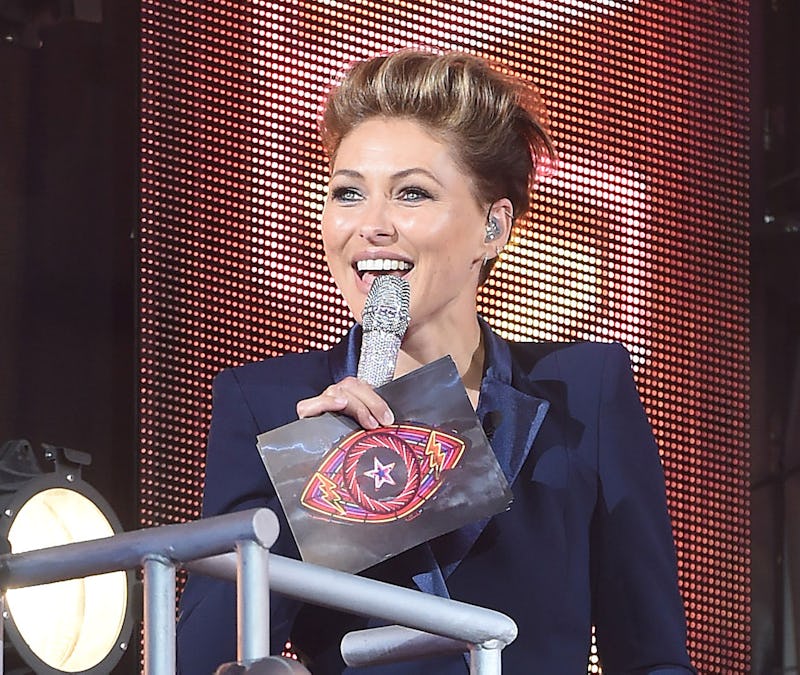 Stuart C. Wilson/Getty Images Entertainment/Getty Images
Usually on Celebrity Big Brother, evicted housemates will leave in a blaze of glory, greeted by the shining visage of host Emma Willis and rapturous applause from a live studio audience. (Or, in some cases, an awkward chorus of boos.) Other times however, housemates go out not with a bang but a whimper, and are forced to leave quietly in a surprise backdoor eviction. It's legit the worst outcome for contestants. But will there be any back door evictions this series? Personally, I hope not. It's played havoc with my emotions before — this girl needs closure and happy CBB send-offs to get by.
ver the years, these pesky back door evictions have come into play a fair few times, and I'm betting there's going to be another one this time round. I reached out earlier to the team at Celebrity Big Brother for even the slightest hint as to whether one could possibly be on the horizon. Host Emma Willis confirmed the first eviction will be taking place on Friday August 24, but will this be a normal eviction or will the departing celeb be forced to leave through the backdoor? Unfortunately, there was no comment from the CBB rep, so I can't confirm. I know, it's annoying for me too.
Anticipating a back door eviction is practically impossible on the reality TV show, as they tend to get sprung on the housemates at random. For example when popular housemate John Barnes was told to leave through the back entrance, the decision appeared to come from nowhere. I'm telling you, these telly bosses can be absolutely ruthless when they want to be.
While Barnes' departure was dramatic, it wasn't nearly as cray as Jamie O'Hara's exit, or Jasmine Waltz's.
For O'Hara, his abrupt goodbye came last year when the house was hauled in for a trial presided by the right honourable Vanessa Feltz during a special task. O'Hara, who was a scandalous figure that season due to his on-air fling with Bianca Gascoigne and feuding with Kim Woodburn, was sadly judged and found unworthy by Feltz to keep his place in the house. She told the former footballer that he had "failed to live up to expectations" during his time on the show. As punishment, he was literally dragged off in handcuffs and ferried out the back door, minus the pomp and glory of a dignified goodbye.
That same year, Waltz suffered a similar fate after her temper got the better of her throughout the series, contributing to her fellow celebs voting to kick her out of the house.
The contestants claimed that Waltz's temper had simply become too much for them to handle. Coleen Nolan said at the time: "She has this damaged side where her anger comes out." Then poof, just liked that, she was gone vi the backdoor. There was no audience to cheer her on, no Emma Willis, and no exit chat. It was like she had never even existed on the show.
Could the same destiny be awaiting the new crop of housemates? Given Celebrity Big Brother's history of backdoor evictions, something tells me this one is a given. Let the games begin.
Celebrity Big Brother is on Channel 5, weekdays at 9 p.m.