How 'Westside' Breaks The Mold Of Every Other Music Reality Show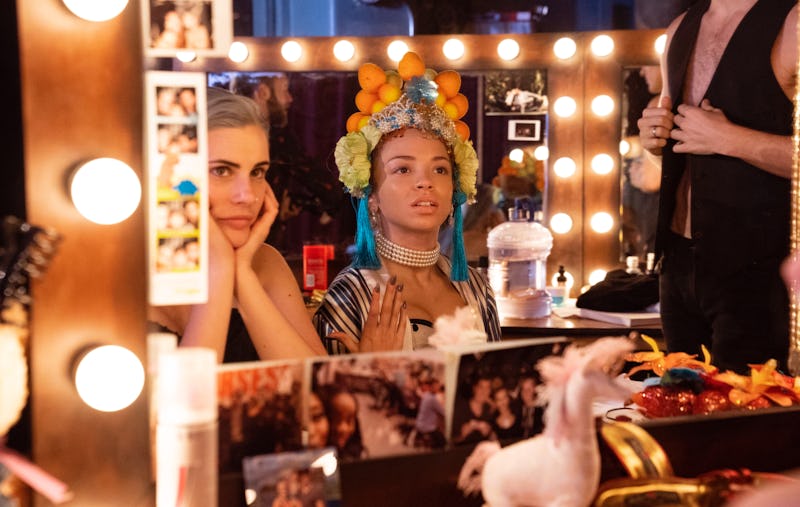 Greg Gayne / Netflix
Netflix has certainly built a reputation for groundbreaking documentary series (looking at you, Making A Murderer), but with Westside, they're pushing the format to new and interesting heights. A cross between a reality show and large-scale music video, the series follows a group of young musicians trying to hit it big in Hollywood. The concept alone sounds ambitious enough to have some staying power, but as of now, it's unclear if Westside will return for Season 2.
When news broke that the show had been picked up by Netflix, Deadline described it as an eight-part series, which would seem to indicate that it's just a one-off. But depending on how successful Westside becomes, it's entirely possible the streaming service will order new episodes, whether they're focused on the original cast or a new batch of stars.
According to Variety, the unscripted series follows nine hopefuls as they attempt to break into the music industry, and also tackles things like performance anxiety, alcoholism, and drug abuse. Unlike other music-based programs, it's not a competition; no one gets voted off. Instead, the cast becomes close as they all commiserate over shared struggles and grow from one another.
Of course, there will also be plenty of music. Per another Variety article, there are music videos interspersed throughout the episodes, as well as 20 original songs — all of which will be compiled into an album to be released in tandem with the show, according to Billboard.
From the sounds of it, Westside is unlike any other reality series on TV. "What I love about Westside is that it's the first of its kind," star (and American Idol alum) Pia Toscano told Variety. "I'm finally able to tell my story and peel back those layers and write and collaborate with other incredible artists [on the show]. But we weren't competing with each other, so there was this camaraderie — we became a tight-knit family. We really grew and learned from each other. It wasn't like: Who's going to win this week? And who's going to get voted off?"
In fact, its a format that co-creator and executive producer Kevin Bartel believes will lend itself to a more lucrative platform for its cast. "In my opinion, the reason we haven't seen a Voice star break out and become a pop sensation, a country sensation, a hip-hop sensation, is because that show is completely driven by the four people in the [judges'] chairs and not the people competing," he said in the same piece.
And already, critics seem to agree. ReadySteadyCut.com said in its review that "if Netflix plays its cards right, Westside has 'hit' written all over it, or at the very least, buzz-worthy word of mouth to draw more subscriptions to the streaming service." Paste magazine also named it one of the shows not to miss this season, and Pitchfork said the series is "as personal and honest as the best music."
If reviews and comparisons like that keep up, things definitely look good for the undoubtedly unique program. Getting an inside look at the music industry through the lens of everyday people just struggling to make their dreams come true is something that hasn't really come along before. And given the hype preceding its premiere, Westside may be far from taking its final bow.