'World Of Dance' Is Already Holding Auditions For Next Season — Here's When You Can Watch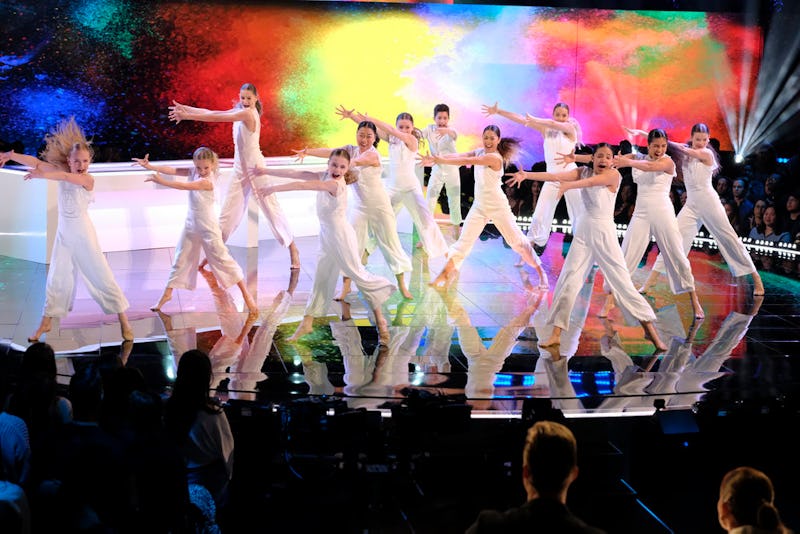 Justin Lubin/NBC
While it might just seem like another dance competition show, World of Dance sets itself apart from other shows like Dance Moms, So You Think You Can Dance, Dancing With The Stars, and others, by featuring the best of the best dancing talent not just across the country, but from around the entire globe. That's precisely what makes it so fun to watch, since viewers are presented with dancers they might have never hear of before competing with the best in the game. The Season 2 finale airs on Wednesday, Sept. 12 at 9 p.m. ET, and as it brings another sweet dose of summer reality television to a close, fans have to wonder, if World of Dance will return for Season 3. Or is executive producer and on-screen judge Jennifer Lopez ready for her next project?
After a successful first and second season, NBC was confident enough in the show's amassed viewership to prematurely confirm a third season. They've even already held a casting call in preparation for the next roster. The official renewal was announced in early May.
According to Variety, the first season of World of Dance collected an average of "2.6 rating in adults 18-49 and 10.1 million viewers in Live+7, making it the number one new summer show in 18-49 and total viewers and the number two summer show overall on broadcast television in both categories behind only America's Got Talent." And knowing how successful AGT has become over the years, that's no small feat.
This dance competition is also unique in that it presents the world's most elite dancers of all ages and performance styles — from solo to group dances, to hip hop, to ballet, and everything in between — it's all fair game. Why? Because these dancers are the best of the best.
"World of Dance is a high-energy competition with immeasurable heart, compelling storytelling and unmatched talent," Paul Telegdy, president of the alternative and reality group at NBC Entertainment told Variety. "With our exceptional judging panel leading the charge and competitors who are the best in what they do, we're thrilled to once again bring viewers the Olympics of dance."
If there was an official Olympics of dance,World of Dance would absolutely be it — especially because unlike other competition shows, its viewership gets zero say-so in who wins the grand prize of $1 million and the first place title. That's all up to the judges and their particular unbiased scoring methods. So it may come as a surprise that judge and six-time winner of Dancing With The Stars, Derek Hough, wanted the fans to have a say.
"I said to the producers, 'Please let the audience vote!'" Hough told TV Insider. However, their lack of allowed participation is made up for by the fact that contestants who fall short their first times are always welcome back. "What I love about the show is that acts can come back," he said. "In fact, dancers are encouraged to come back. It's like professional tennis. If you lose at Wimbledon one year, then you can come back the next. You can go back into the studio and strategize. There are groups this year that have done that. They've improved tremendously and it's cool to see that."
It should be interesting to see if any of the Season 2 stars return next year with a vengeance — the competition is starting to sound more and more like the Olympics of dance after all.