'Bachelorette' Fans Can't Stop Talking About Wills — And For Good Reason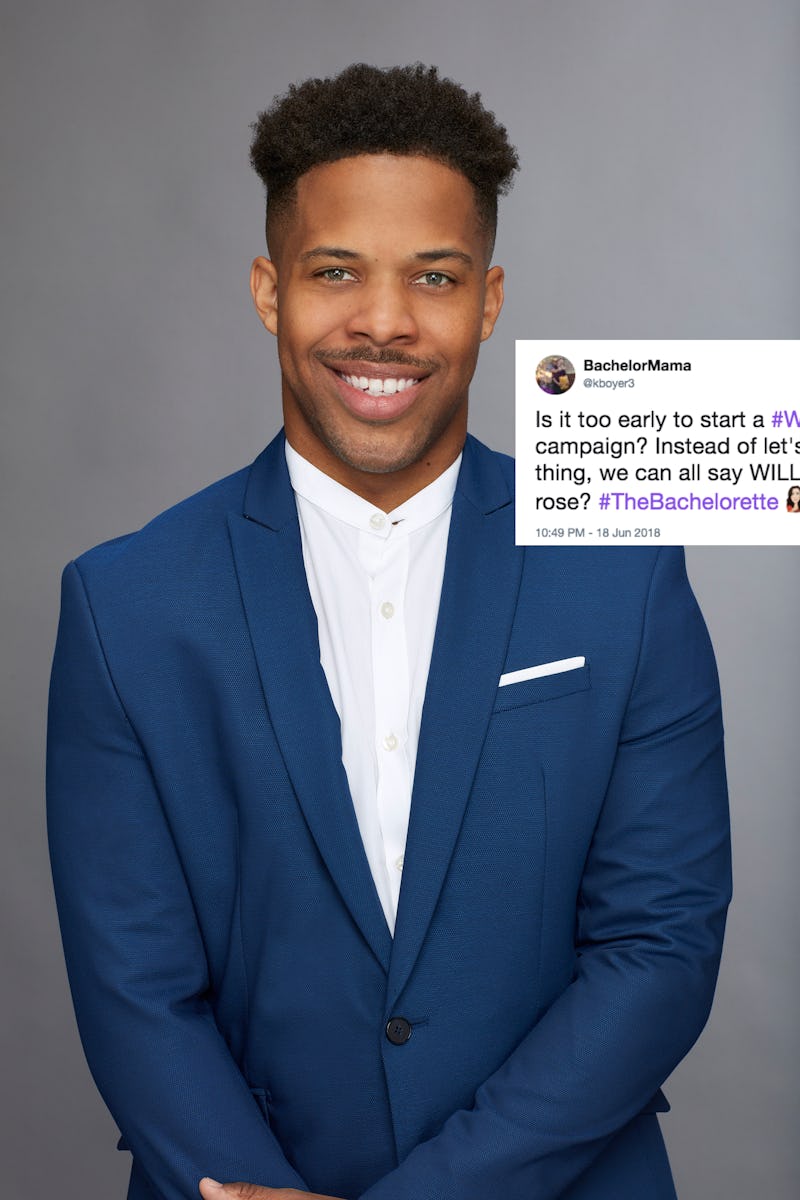 ABC/Craig Sjodin; kboyer3/Twitter
If there's one major takeaway from Monday night's episode of The Bachelorette: The Bachelorette viewers want more Wills. He had a one-on-one date with Becca Kufrin in Park City, Utah during Week 5 of the season, but he really stood out from the crowd during Week 6. Unfortunately for Wills, he was stuck on a group date and had to fight for time with Becca, but don't worry, he pulled it off.
First of all, he wore a romphim on the group date — as in a male romper. Not only that, but he absolutely rocked the look with expertise. The romphim has been dissed as a funny trend to provide meme content for the past year, but Wills actually pulled off the outfit and stood out from the crowd in the best way possible. Wills served up another iconic look during the pre-rose ceremony cocktail party. He wore a plaid suit, a move that some fans assumed could only be executed by the one and only Peter Kraus.
Aside from the fashion, Wills seems like the guy who says what viewers are thinking. Even without talking, Wills has the best reaction faces for every applicable moment. During the most recent episode, Wills took his game to the next level. The fashion was on point, the reaction faces were so accurate, and he expertly handled interruptions from Chris with both calmness and assertiveness — which is a rare feat in the Bachelor franchise.
This man can do it all. He can talk. He can dress. He stands out as a front runner for Becca's heart, and even to take on the lead role for the next Bachelor season (if fans have any say). The viewers want more Wills for so many different reasons.