'Winds Of Winter' Might Actually Come Out In 2018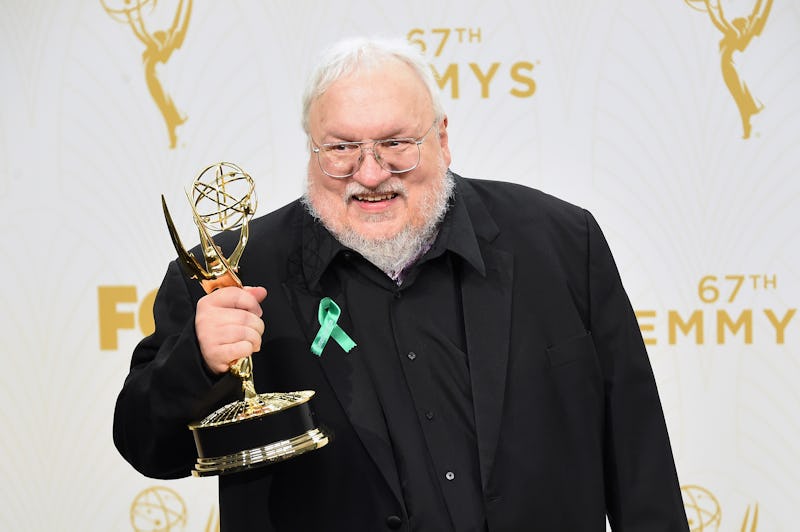 Jason Merritt/Getty Images Entertainment/Getty Images
No matter how many times we have our hopes raised and dashed, it's still so exciting to hear that George R.R. Martin says Winds of Winter might come out in 2018. Sure, a few months ago Martin said that Winds of Winter could be out in 2017, but even he admitted back then that his goals for the sixth A Song of Ice and Fire book could be rather unrealistic. This time, however, Martin has posted a much more positive update on his blog, which suggests that fans of Westeros have a lot to look forward to next year.
We've been waiting six long years for the next instalment in A Song of Ice and Fire, but having Game of Thrones on our TV screens has certainly helped us pass the time. We've also eagerly devoured the novellas that Martin has released set on the fictional continent of Westeros. If we can't have Winds of Winter, at least there are a hundred other ways to lose ourselves in the wonderful universe that Martin created. So fans will be thrilled at the announcement that George R.R. Martin is writing a history of the Targaryen dynasty titled Fire And Blood, which is so long that he's had to split it into two books. Well, that will give us enough backstory to keep us entertained even if Winds of Winter takes another decade!
On his blog, Martin admitted he's not sure whether the first Fire and Blood book or Winds of Winter will come out first — but with luck, he thinks we might just see them both on shelves before 2018 is over. Do we dare to dream?