Women Are Seriously Underrepresented In Ads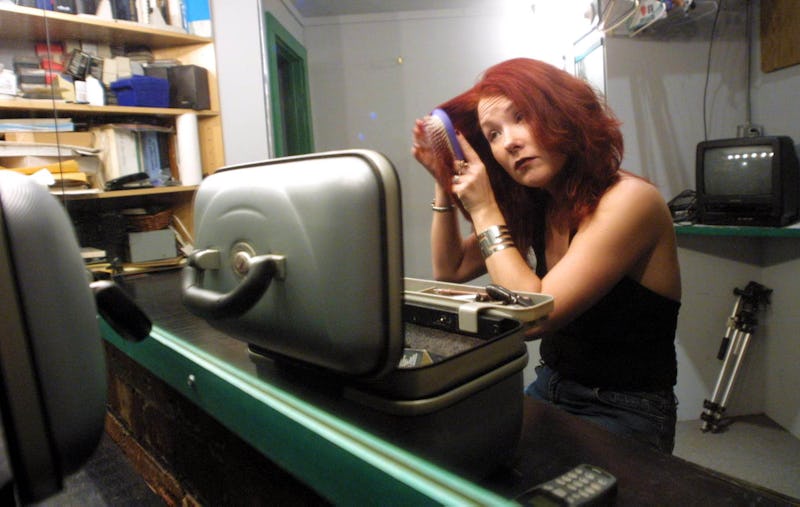 Mario Tama/Getty Images Entertainment/Getty Images
According to a new study, women appear in advertising four times less than men. What's more, advertising features twice as many male characters as female characters, and a quarter of advertisements show only men. As AdWeek reported Wednesday, the new data come from a study by ad agency J. Walter Thompson and the Geena Davis Institute on Gender in Media, a nonprofit organization founded by the Academy-Award-winning actress.
The study was revealed this week at Cannes Lions. Not to be confused with the red-carpet film festival, Cannes Lions is an "international festival of creativity" that takes place each year in the south of France. The week-long festival includes sessions on social media, fitness, gaming, and more, and the festival awards the best creative work in a variety of fields, such as media, public relations, and product design. The news of women's underrepresentation in advertising came on the heels of a similar outcry in the film industry having to do with the gender wage gap in Hollywood.
Still, it wasn't all bad news for the state of women at the Cannes festival. On Monday, the Fearless Girl statue in New York City's financial district took three top prizes for its powerful message. The statue, which stands across from the famed bull statue in NYC, was a campaign by agency McCann New York for client State Street Global Advisors, a financial firm that invests in companies that prioritize putting women in powerful roles. According to AdAge, judges for the Cannes Lions awards called the statue "a perfect example of doing well by doing good."
In light of the news revealed this week by the advertising study, the executive director of the United Nations' agency on women reportedly called on the advertising industry to do more good. In an interview with the Thomson Reuters Foundation, Phumzile Mlambo-Ngcuka called the ubiquity of advertisements "a waste if we are not using this opportunity for good."
"Adverts create a role model that people can look up to, even mimic and try to be like. If they see men in powerful positions most of the time and do not see women and people who look like them… then they think this is not for them."
Beyond the lack of women in advertisements, the study revealed female characters in ads are 48 percent more likely to be shown in a scene that takes place in a kitchen, whereas male characters are 50 percent more likely to be shown in a scene that takes place at a sporting event. Men are also 62 percent more likely than women to portray characters in ads that are perceived as intelligent. The study evaluated advertisements that appeared between 2006 and 2016. It's clear that these trends have ingrained themselves in society over the past decade. Perhaps 2017 will be the year that changes.