Women Of Color Winning Elections Isn't "Shocking" — It's The New Normal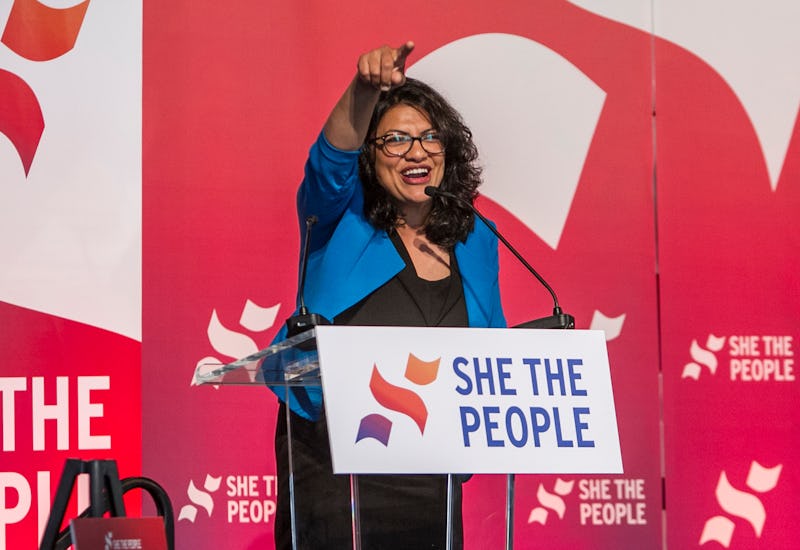 Mona T. Brooks Photography
One out of every three women nominees this year — across parties — are women of color. Read that again. And again, and again. While each of these electoral wins have been "surprising," "startling," and even "shocking" to the white, male establishment, one out of every three is no anomaly. Our democracy should reflect our demography. This is what our democracy is supposed to look like.
Women of color are running in record numbers, voting in record numbers, and are now poised to make substantive change to the makeup of our political institutions. They are amongst the best political minds of this (and any) generation, and they have already changed the game in American politics. This is the new normal.
Women of color are the best hope the Democrats have to win in 2018 and beyond. But only a handful of the Democratic women of color heading into the general elections in November received their party's backing. Just 4 percent of the black women running for Congress this fall as Democrats were backed by the Democratic Congressional Campaign Committee (DCCC).
That's not surprising— women of color have never been handed a single thing in this country without a fight. But with our country at stake, we aren't waiting for the establishment to hop on board with our determination to take the House back. We are running and winning without their support.
Women of color are stepping onto the national stage. We recently organized She the People, the first-ever national women of color in politics summit, on Sept. 20 in San Francisco.
Women of color represent a politics we have not yet seen.
The Summit brought together an all-star line up of history-making candidates, such as Rashida Tlaib, who will be our nation's first Muslim congresswoman and Deb Haaland, who could be our nation's first Native American congresswoman. They were joined by Reps. Barbara Lee and Pramila Jayapal and strategists like Alicia Garza. These women of color are defining the 2018 midterm elections and acting as our nation's most powerful voices for racial, economic, and social justice. These women of color represent genuine hope in this time of great uncertainty.
What was clear from our summit is that women of color are shaping the midterms, and we aren't winning by chance. Establishment politicians no longer speak to a majority of those they represent.
Take Ayanna Pressley, a Democratic candidate for the House in Massachusetts, who unseated 10-term Rep. Mike Capuano. In her election victory speech, she declared that we cannot have a government for and by the people if it's not represented by all the people.
[Representation] matters because it informs the issues that are spotlighted and emphasized, and it leads to more innovative and enduring solutions.
Or look at Tlaib, who is promising to "fight back against every racist and oppressive structure that needs to be dismantled." During her speech at the She the People Summit, Tlaib rattled off the colorful names of other candidates like Pressley and candidate for New York attorney general Letitia James as she called out the establishment:
We're going to Congress. Yeah, you're gonna have to learn how to say our names.
And of course there is Alexandria Ocasio-Cortez, who unseated 10-term Rep. Joe Crowley, the number four Democrat in the House of Representatives. All indications point to a November win, which will make Ocasio-Cortez the youngest woman ever elected to Congress. Take that in: the youngest woman elected to the U.S. Congress will be a Latina from the Bronx. Hear her words:
Voters ... were yearning for a candidate who spoke directly to them and to our needs. ... I was able to allow our community to really feel seen and heard, and visited and advocated for.
This is the winning message of women of color running for office across the country: I see you; I hear you. These women are the next step of the resistance. They are blazing new trails and giving us all something to fight and hope for.
The Democratic base is yearning for this change. According to a Morning Consult survey from August 2018, Democratic voters favor candidates of color and favor female candidates by a 19-point margin. Why? Because women of color represent a politics we have not yet seen — in which Americans get to vote for candidates that feel and look and sound like us. It is an alignment of population and values, of politics and principle. This is our new America. All we have to do is vote for it.
Aimee Allison is the founder of She the People and president of Democracy in Color.
This op-ed solely reflects the views of the author, and is part of a larger, feminist discourse.