The 'Workaholics' Cast Is Already Everywhere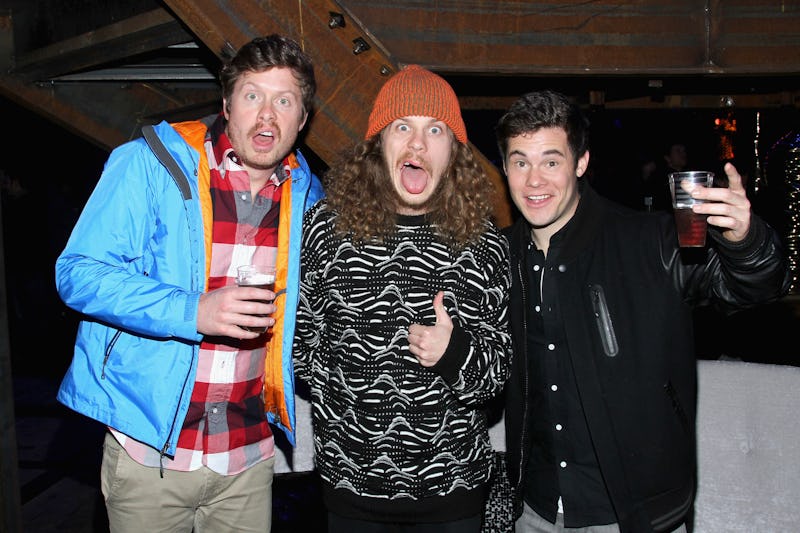 Rob Kim/Getty Images Entertainment/Getty Images
What a long, strange trip it's been. After seven seasons, the guys on Workaholics may have gotten a little older, but they certainly aren't any wiser. And, with their antics still just as immature and hilarious as ever, we bid adieu. That's right, Workaholics won't return after the episode airing on Wednesday, March 15, its series finale.
Fans of the show, who have been along for ride since 2011, will certainly miss the series, but in some ways, it will never leave us. How can it, when Workaholics has created new words, like acid-dent and fearection? And, we'll never use the word "weird" the same way again.
The main guys, played by the show's creators Anders Holm, Blake Anderson, and Adam Devine, however, have grown up quite a bit over the last six or so years. Their house on Workaholics is real, and actually where Devine, Anderson, and director Kyle Newacheck lived for three years. Since they've moved out and on IRL, it makes sense that the series must end. But, don't worry, this won't be the last you see of the Workaholics cast. Actually, there are already a ton of movies and shows you can watch starring Holm, Anderson, and Devine, as well as their scene-stealing co-stars Jillian Bell (Jillian) and Maribeth Monroe (Alice).