Yara Shahidi Honors Tamir Rice During The BET Awards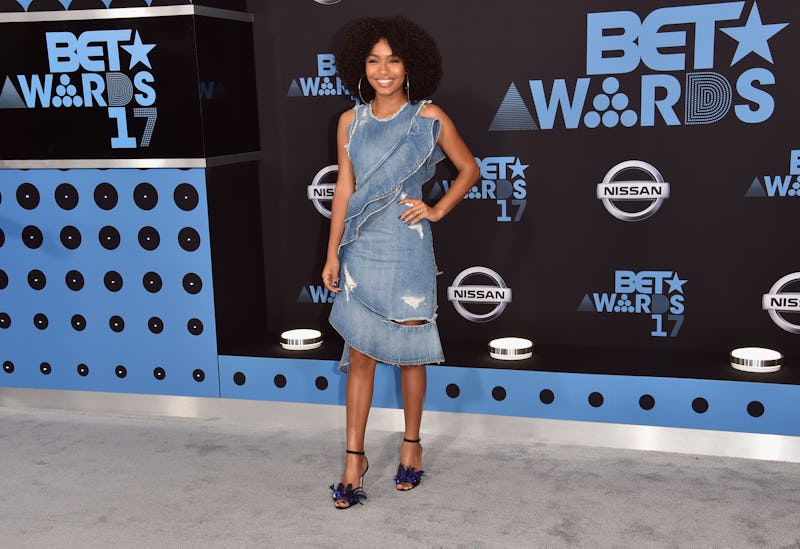 Alberto E. Rodriguez/Getty Images Entertainment/Getty Images
The BET Awards is an annual celebration of all things black culture. Throughout the energetic performances and fanfare, Yara Shahidi's BET Awards speech for the Young Stars Award, refocused the awards on the true meaning of the night — the importance of black lives. If you know anything about the black-ish star, then you know that she's intelligent, talented, and all around amazing. But her speech emphasized her empathy as well.
She said,
"I first and foremost have to say that my peer group is the most amazing. I'm constantly inspired for the work that you put in," she said. "I'd like to thank BET for celebrating our culture so beautifully when it isn't being celebrated everywhere else as it should be. Today is Tamir Rice's birthday and so amidst the celebration I'd love to honor his life. And thank you for supporting blackness and our contribution to society because this is so appreciated and so necessary for my generation to see."
In true Shahidi fashion, she selflessly took the spotlight away from herself to not only say Tamir Rice's name but also give the him the well-deserved praise his short but meaningful life deserves. In a society where police brutality against minorities is a trending topic almost every day, Shahidi reminded the diverse audience and viewers around the world that blackness is not a crime.
When Shahidi isn't playing Zoey Johnson, she thoughtfully uses her fame and social media platform to raise awareness about social justice issues. Oh, and there's that whole going to Harvard University in the fall, thing too. No big deal. It's all in a day's work for the actor and activist.
The half-Black half-Iranian actor is a champion for Black Lives Matter and refugees seeking solace and safety in America. For Shahidi, greatness isn't gaining more followers and being popular. Inspiring others to spread love and changing the world is what makes her a true young star on the rise.