Yelp Announced The Top 100 Brunch Spots In The U.S. & The Instagrams Are Otherworldly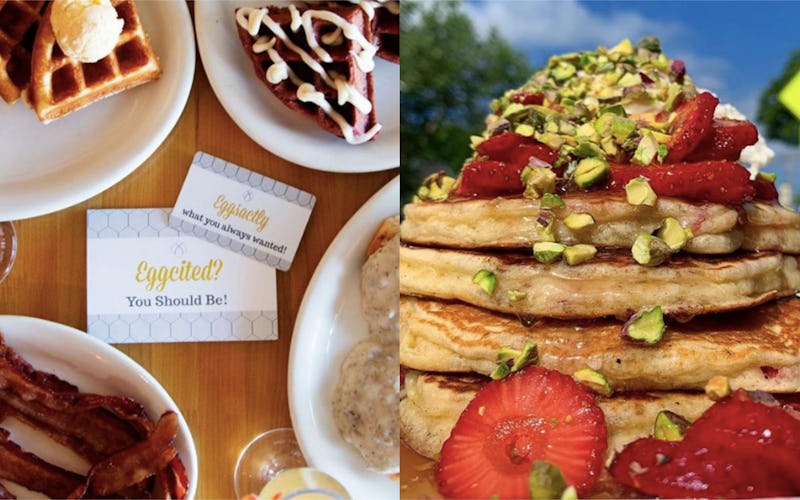 Courtesy of Restaurants
The wait is over. The battle has been fought. No, not that Game of Thrones battle that you've been avoiding spoilers for (or watching over and over) — I'm talking about a bigger battle, a more epic battle. I'm talking about the battle of the brunch. Yelp has come up with the top places to get brunch in the entire country. The new list, here just in time for Mother's Day, charts the best brunches in America. That's right — now we know for sure.
But how can you possibly decide something so big? So important? Well, Yelp took the task very seriously. They couldn't just do it on the number of top reviews, because places like NYC will see a lot more foot traffic than rural areas. So they got a team of data scientists on the case. Really — actual data scientists. "To determine this list, Yelp's team of Data Scientists looked at reviews received by businesses in the brunch category and considered both the rating and the volume of the reviews, while accounting for the overall volume of reviews in each business's area in order to level the playing field for businesses in areas with lower review volume," the company explained. I told you — they took it very, very seriously.
Finding the best brunch place is like finding a needle in a haystack — and these are the best of the best, the top 10 brunches in America.