You Can Show Your Support For The Congressional Baseball Game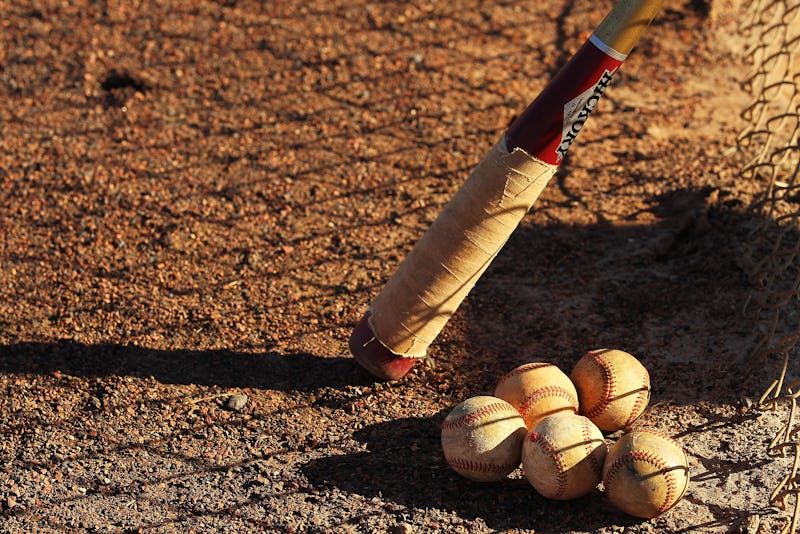 Al Bello/Getty Images Sport/Getty Images
The annual Congressional Baseball Game at Nationals Park is a bipartisan game that usually raises money for D.C. charities working to improve the quality of life of local residents — but this year, a new cause was added for a devastating reason. The 2017 game will also support the people wounded in the shooting that took place at a Republican practice for the game. Using the Congressional Baseball Game crowdfunding campaign, anyone around the world can donate to show their support.
The campaign keeps it simple, stating that one purpose of the game is for members of Congress to use baseball as a way to come together despite their differences. At the top is the game's logo on a black banner that reads, "In light of yesterday's tragic events, today's game will be held as scheduled. Thank you for the outpouring of support and generosity."
According to the Congressional Baseball Game website, the game has been held almost annually since 1909 in an effort to bring together the two parties. Due to its popularity, the site says, the game became a fundraiser for charity. All proceeds from tickets, sponsorships, and donations go to support charities that focus on assisting residents in the Washington, D.C. area.
Included in that list of charities this year are the Boys & Girls Club of Greater Washington (BGCGW), which is centered on being a "safe haven" for youth, the Washington Literacy Center (WLC), which teaches literacy skills to adults, the Washington Nationals Dream Foundation, which focuses on improving the lives of children and teens through athletics, and the Capitol Police Memorial Fund.
The Capitol Police Memorial Fund's addition to the list is crucial because Capitol Police are responsible for guarding Congress and its members. Some of its officers were at the scene of the shooting Wednesday, and two were injured while reportedly trying to protect Rep. Steve Scalise, who was shot and is in critical condition. The Memorial Fund is one way to support the victims of the shooting and the law enforcement officials who were there to protect them.
Donation to the crowdfunding campaign is easy, allowing you to add a comment, memory, or tribute to the donation. You can also send a free eCard to anyone with your donation. When confirming your credit card information, there's the option of covering the credit card fee so that the Congressional Baseball Game — and therefore, its corresponding charities — can get 100 percent of your donation. The minimum donation is $10.
If you couldn't make it out to the game, the CrowdRise link for the Congressional Baseball Game is still open and is one way you can show your support.