This Is Why Each Zodiac Sign Has Left You On Read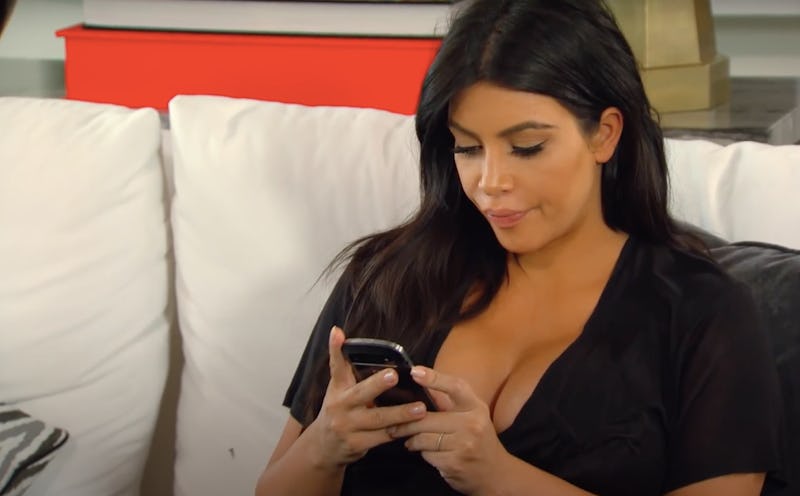 Keeping Up With The Kardashians/E!
When you're single and trying to find love in this crazy world, you're going to come across people that say and do things that make you go, "Why the hell did I swipe right again?" Since a lot of dates are now via Zoom or FaceTime, you may be finding more things that turn you off. In fact, each zodiac sign has one big online dating dealbreaker. Knowing this can help you figure out who's really the right match for you or not.
"Astrology can serve as a supportive canon of information as we're trying to get to know people without all the in-person clues like smell, kinetic energy, and response to touch," astrologer Kelly Chambers, tells Bustle. "While shelter-in-place is still in order, and we're not just in a position to find potential partners online but date them online as well, we might as well use all the resources at our disposal."
According to Chambers, astrology can be used as a sort of "shortcut" to another person's values and quirks. "While you don't want to use astrology to pigeonhole someone or make undue assumptions, it can be a fun starting place," she says. At the very least, talking about zodiac signs can be a good conversation to have on a first date if you run out of things to talk about.
Of course, dating involves more than just Sun signs. As Chambers says, "As an astrologer, I would want to know their Mars, Venus, rising and the Nodes. However, it can still offer some powerful clues to one's core nature and give you an idea of what you'll be working with." So here's the one thing that will turn off each sign when online dating.