Here's Your Horoscope For Today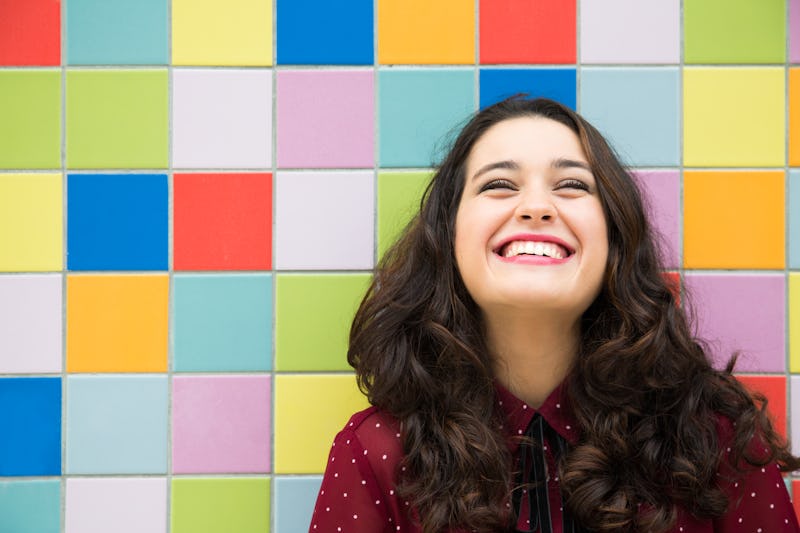 asife/Shutterstock
We're constantly fascinated by what our zodiac sign says about our lives, whether it's which signs are most compatible or how each sign handles conflict in relationships. That's why Bustle has enlisted Mecca Woods, a New York City-based astrologer of MyLifeCreated.com, to tell us all about how astrology is affecting our lives each day. Today's topic: your daily horoscope for April 22, 2019.
It's a high energy kind of day with the Moon in happy-go-lucky Sagittarius. Though with the Moon making an opposition to chatty Mars in Gemini by the mid-afternoon, we may have to exercise the Sagittarius penchant for rolling with the punches and keeping things moving to avoid any arguments that might crop up. However, if we're in need of a push to go after something new or we're in need of a fresh outlook, this Moon-Mars combo could give us the motivation and the fresh approach that we need.
With the Sun in Taurus teaming up with unconventional Uranus in Taurus by the evening, we're called to examine and reestablish what we value, as our confidence is boosted by defining our own version of success rather than subscribing to someone else's vision of it.
Later in the evening, the Sagittarius Moon squares off with dreamy Neptune in Pisces. While this cosmic combo isn't great for decision making, it can be great for creative endeavors and giving us the relaxation we need after a high energy day.
Read below to see what the stars mean for your sign today, and make sure to check out your April 2019 monthly horoscope.
Aries (March 21 - April 19)
You're feeling inspired today and the ideas that are percolating within could help you with seeing things in a new light, especially when it comes to your finances and values. What used to matter to you may not matter to you anymore, and that's not a bad thing. Go your own way.
Taurus (April 20 - May 20)
With your birthday season underway, you may be feeling like you're ready for a fresh start and today could give you the push that you need to make one. If you're not feeling like your old self, that's a good thing. Embrace the changes taking shape. Embrace a brand new you.
Gemini (May 21 - June 20)
Today, you may find that you have low tolerance for spending too much time in the company of anyone that drains your energy. As such, you may need to be selective about who you give your time and attention to. On another note, seek out those with whom you can be yourself.
Cancer (June 21 - July 22)
You might have a lot on your plate today, but take care that you're not taking on more than you can handle now, as you might not have all of the energy you need. Pay attention to what your body may be telling you. Also, your friend's list may be due for a change. Align with like minds.
Leo (July 23 - Aug. 22)
It's a good time to pay attention to the creative urges or inklings that may come up for you today as they could help you with breaking through a block or turning an idea into gold. In terms of your career, you may be ready to head in a new direction. Take a chance on you.
Virgo (Aug. 23 - Sept. 22)
Your family/personal life and your career could be putting some heavy demands on you today. Though don't think you have to manage it all on your own. Look to your partner or someone close to you for help. Meanwhile, it's time to challenge old beliefs that may be holding you back.
Libra (Sept. 23 - Oct. 22)
You might be feeling extra opinionated today. And while you should speak your truth, know that people can only press your buttons if you allow them to do so. On a similar note, if you've been dealing with an unhealthy relationship for too long, you could be ready to break free.
Scorpio (Oct. 23 - Nov. 21)
A financial matter could crop up today, and as such you may want to avoid impulse shopping. Meanwhile, when it comes to a significant relationship, it may be time to make some big changes. Trust that whatever falls away is creating space for something better. Let go.
Sagittarius (Nov. 22 - Dec. 21)
Others could easily get under your skin today if you let them, which means you may need to pull back for a bit and focus on your own needs. Exercise boundaries if you need to. In terms of your health and well-being, it's time to make some necessary changes to your routines.
Capricorn (Dec. 22 - Jan. 19)
You may be in the mood to rest or, at the very least, in the mood to go off and do your own thing for a while. Know that you can take the best care of yourself today by putting your energy into the things that bring you joy and stoke your passion. Prepare for a creative breakthrough.
Aquarius (Jan. 20 - Feb. 18)
Someone in your crew could need more time and attention than you're ready to give. Be mindful of those that zap your energy. Instead, try to engage the folks that fuel you and spur you on. On a separate note, it's time to stop subscribing to the same old, self-limiting story from your past.
Pisces (Feb. 19 - March 20)
You could be a little too concerned with what others think of you now, which could be zapping you of your confidence. As such, you may need to withdraw and focus on ramping up the power within you. You can start by letting go of an old way of thinking or seeing things. Embrace your genius.