Here's Your Horoscope For Today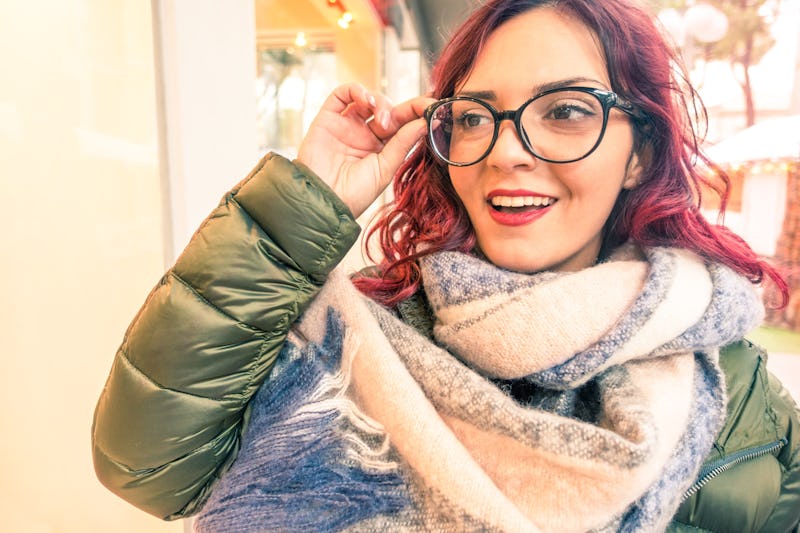 Fotolia
We're constantly fascinated by what our zodiac sign says about our lives, whether it's which signs are most compatible or how each sign handles conflict in relationships. That's why Bustle has enlisted Mecca Woods, a New York City-based astrologer of MyLifeCreated.com, to tell us all about how astrology is affecting our lives each day. Today's topic: your daily horoscope for Feb. 1, 2018.
With the Moon shifting into analytical and practical Virgo this afternoon, we'll find ourselves in the mood to take care of the minor details and tend to the pressing items on our to-do lists. Coming on the heels of yesterday's game changing Lunar Eclipse, the Virgo Moon invites us to find our footing by getting focused and organized. By the late evening, things may get a little wild as the Moon squares off with Mars in Sagittarius. With this Moon-Mars combo we may have to watch out for arguments and using words as weapons. However, the upside to this planetary energy is the motivation it can give us to move past an obstacle or challenge. By later tonight, the vibe gets much calmer as the Virgo Moon teams up with stable Saturn in Capricorn. With these two together, we can find the emotional resilience and inner strength we need as well as clarity on a relationship matter.
Read below to see what the stars mean for your sign today.
Aries (March 21 - April 19)
While you're getting your life in order today, you may need to be mindful of taking on too much at a time. This is especially the case when it comes to a big project that you may be tackling. You could be ready to rush in and get things done without considering the details. Slow and steady wins the race.
Taurus (April 20 - May 20)
A romance could be getting hot and heavy, though it may be a good idea to pump the brakes for now until you can make sure that you and this person want the same things. Use your head on this one. In terms of your money, a sudden expense may get in the way of your fun. A solution will reveal itself.
Gemini (May 21 - June 20)
Someone close to you could do something to get under your skin today, but it will be up to you to decide how you respond. You can either allow this person to press your buttons and upset you or you can put your foot down and exercise your boundaries. Don't give your power away.
Cancer (June 21 - July 22)
It's going to be a pretty busy day, filled with errands, projects, meetings and other activities. While you may feel like you can do everything at once, it's going to be important not to spread yourself too thin. If you need to say no to something, do so. Look to others for support.
Leo (July 23 - Aug. 22)
Your money is the focus today as you might find yourself in the mood to make an impulse buy or blow some cash on something fun. However, you may need to think about your priorities first. In other words, don't overdo it. Also, when it comes to a love interest, make sure your values align.
Virgo (Aug. 23 - Sept. 22)
Someone in your family or a person you live with could get into it today, especially as you may be feeling a little emotionally raw than usual. Though before you get sucked into a nasty argument, do yourself a favor and go and do something fun. You need a healthy distraction to boost your mood.
Libra (Sept. 23 - Oct. 22)
While you may be feeling more outspoken than usual, you may need to ask yourself whether you're using your words to heal or to hurt. Not everything warrants a criticism today. Meanwhile, if things are moving too fast for you today, take some time to slow down and get grounded.
Scorpio (Oct. 23 - Nov. 21)
A financial matter may hamper you from getting something you've been wishing for, but know that this is only a temporary set back. Don't allow this hiccup to throw you off track. A solution to the problem may be as simple as revising or fine-tuning your plans. A friend might be able to offer advice.
Sagittarius (Nov. 22 - Dec. 21)
You may find yourself craving some attention or recognition today from someone you work under or someone that you may be trying to impress. Though instead of seeking outside validation, you're going to have to believe in you enough to validate yourself. Don't sell yourself short.
Capricorn (Dec. 22 - Jan. 19)
You may be craving to take a risk on something, but you may be a little too worried about whether you're going to fail. Stop dwelling on past mistakes. You have the opportunity to write a new narrative how you see fit. If you can trust yourself to get you where you want to be, who can you trust?
Aquarius (Jan. 20 - Feb. 18)
You might be convinced that you need to go above and beyond for a friend or a group that you're associated with today, but you may want to give your inner control freak a back seat before you bestow yourself with an unnecessary obligation. In other words, Aquarius, take a chill pill.
Pisces (Feb. 19 - March 20)
You and someone you work closely with may not be seeing eye-to-eye today which could have you ready to run for the hills. Before you let this person ruin your day, talk to a friend first to vent your frustration. The issue might not be all that serious. In love, don't try to force what's not meant to be.