Here's Your Horoscope For Today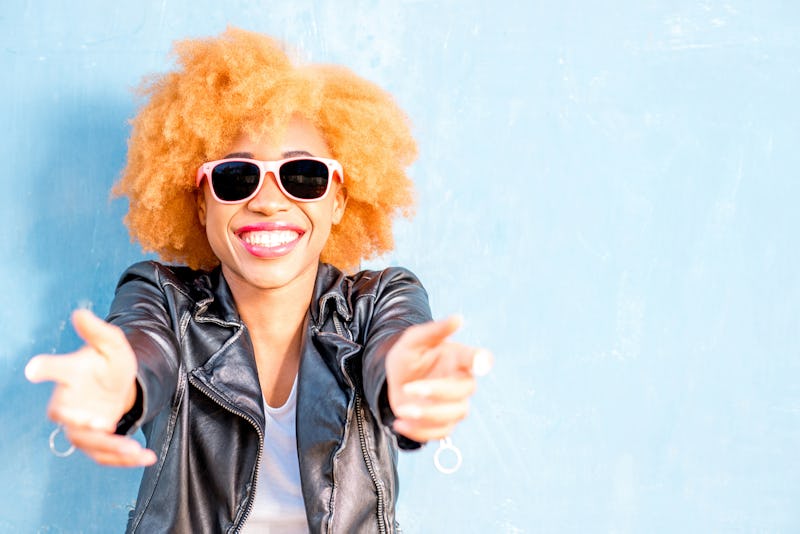 rh2010/Fotolia
We're constantly fascinated by what our zodiac sign says about our lives, whether it's which signs are most compatible or how each sign handles conflict in relationships. That's why Bustle has enlisted Mecca Woods, a New York City-based astrologer of MyLifeCreated.com, to tell us all about how astrology is affecting our lives each day. Today's topic: your daily horoscope for Jan. 19, 2018.
The pace slows down significantly today as the Moon moves into dreamy Pisces, putting us in the mood to escape from the everyday hustle and bustle. With the Moon in this sensitive water sign, we should find ourselves feeling more intuitive than usual and in the mood for intimate and heartfelt encounters. Since creativity also increases when the Moon transits through Pisces, we should find ourselves feeling inspired to put that creative energy to use through art, film, writing, etc. — especially as communicative Mercury in Capricorn meets up with Neptune in Pisces by the late evening. This Mercury-Neptune match-up is perfect for turning our ideas and sparks of genius into something concrete.
The main event doesn't happen until a couple hours later when the Sun moves into friendly and unconventional Aquarius. With Aquarius season kicking off tonight and turning up the electricity in the air, we should not only find ourselves abuzz ideas and a-ha moments, we should also find ourselves looking to share those moments with others. Though Aquarius usually likes to keep connections light and friendly, the Pisces Moon syncs up with Saturn in Capricorn by the end of the night, helping us to establish deeper connections with those around us. As a matter of fact, this Aquarius-Pisces mash-up encourages us to make the most of our relationships and shared bonds with others.
Read below to see what the stars mean for your sign today.
Aries (March 21 - April 19)
You might feel pulled between wanting to spend time alone and wanting to connect with your friends today. Whatever you choose, opt for small and intimate versus trying to be everywhere or everything at once. Also, when it comes to your aspirations, you'll get confirmation you're on the right track.
Taurus (April 20 - May 20)
How can you make the most of your network? This might be the question for you today as your focus on your career and goals continues to increase. Who are the people around you that could help you with unlocking opportunities, either by way of mouth or direct support? Your task is to seek them out.
Gemini (May 21 - June 20)
You and your partner may find yourselves discussing and planning some of your shared goals and dreams today, especially when it comes to a financial investment. On a similar note, when it comes to your own ambitions, it's time for you to take a few risks. Sticking to the same old thing won't cut it for you.
Cancer (June 21 - July 22)
When it comes to getting your dreams off the ground, you could meet someone today that could take you under their wing or help coach you into success. If you have a client base, this could also be a stellar day for business. In terms of a significant relationship, you and bae are on target with plans.
Leo (July 23 - Aug. 22)
If you've been looking for a new gig, you could uncover a promising lead or two today, especially when it comes to positions that call for your creative ideas and input. On a different note, a significant relationship (or the prospect of one) comes into focus. Go for quality over quantity. Listen to intuition.
Virgo (Aug. 23 - Sept. 22)
Romance is in the air today. If single and looking to meet someone, you could meet someone through a friend or while out and about doing something interesting and fun. On another note, someone close to you could come asking for your help. If don't have the time/energy to spare, take heed.
Libra (Sept. 23 - Oct. 22)
The focus switches to self-care today. Even if it feels like you can't seem to tear yourself away from your work, you should plan to make time to do something fun, as you need a proper work-life balance. At the same time, you should also be feeling creatively inspired, which could be good for work.
Scorpio (Oct. 23 - Nov. 21)
Your brain is abuzz with ideas now, and whatever you come up with now could be something that lands you on the map. While you may want to go out and party, you might do best at home, working on a creative project. Speaking of home, it's where your heart is now anyway. Might as well make the most of it.
Sagittarius (Nov. 22 - Dec. 21)
You might find yourself focused on your stability today. If you've been thinking about moving or searching for a new place to live, you could uncover some promising options. At the same time, this could also be a good time to think about things on your bucket list and start up a dream fund. Make it happen.
Capricorn (Dec. 22 - Jan. 19)
Your words have power. As such, look to ways that you can monetize your message. Perhaps it's time to start pitching editors ideas for articles or planning the workshop you want to teach. Whichever direction you decide to go, know that the world is ready for what you have to say.
Aquarius (Jan. 20 - Feb. 18)
Happy Birthday, Aquarius! With your personal new year kicking off today, it's a good time to sit down and craft your wish list. What are some things you'd like to see unfold for the year? How much money would you like to make? Set your intentions and watch the seeds grow. Have faith your wishes will be granted.
Pisces (Feb. 19 - March 20)
The focus is on you and how you're feeling today, and to be honest, you should be feeling pretty good. That's because you're starting to get some subtle cues that you're on the right track. If you're not quite there yet, a chat with a friend could provide you with the encouragement you need. Believe in you.