Here's Your Horoscope For Today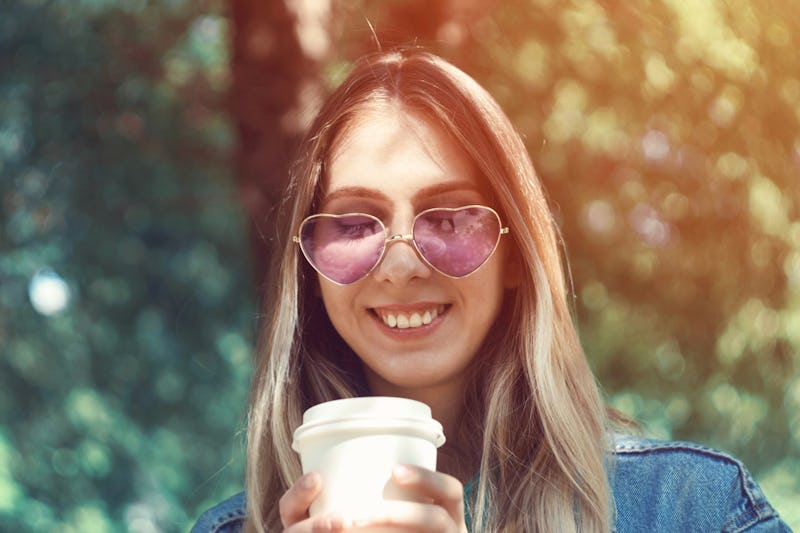 Pavel/Fotolia
We're constantly fascinated by what our zodiac sign says about our lives, whether it's which signs are most compatible or how each sign handles conflict in relationships. That's why Bustle has enlisted Mecca Woods, a New York City-based astrologer of MyLifeCreated.com, to tell us all about how astrology is affecting our lives each day. Today's topic: your daily horoscope for June 27, 2018.
It's a super serious kind of day thanks in part to the Sun in tender Cancer opposing no-nonsense Saturn in Capricorn at the start of the day. This could have us being harder on ourselves than necessary or feeling as though we can't get things right despite our best efforts. When the Moon enters serious Capricorn later in the morning, these feelings may be heightened as the Capricorn Moon pushes us to get down to serious business and handle our responsibilities. Later in the afternoon, the Capricorn Moon teams up with unconventional Uranus in Taurus, which can help us to find innovative solutions to problems or difficulties. By late tonight, the mood turns serious yet again as the Moon syncs up with Saturn.
Overall, the energy of the day feels pretty heavy and somber. The best way to channel this energy is to use it to address our challenges head on, as Saturn and Capricorn can provide us with a sense of resilience, clarity, and determination. We'll just have to make sure we go easy on ourselves if it feels like things aren't coming together as quickly as we want, especially under Mars retrograde.
Read below to see what the stars mean for your sign today, and check out your June 2018 monthly horoscope.
Aries (March 21 - April 19)
It may feel like you're fighting an uphill battle today when it comes to meeting your goals. You may also be worried about what others think of you in terms of what you have and haven't achieved. Try not give into fear or put added pressure on yourself. Value yourself and the progress you've made.
Taurus (April 20 - May 20)
You might be questioning yourself and your level of knowledge or expertise today, which could have you afraid to share your opinions and ideas. While there's always room to learn more than what you know, trust that you already have what it takes to get the job done. Don't hold yourself back.
Gemini (May 21 - June 20)
A financial matter could have you stressed today. Though as uncomfortable as it feels, this discomfort could give you the push you need to handle the matter head on. Meanwhile, it's time to work on setting boundaries with those that trigger your insecurities and challenge your self-worth.
Cancer (June 21 - July 22)
Your confidence may be feeling a bit shaky today, namely when it comes to a close relationship (business relationships included). However, you may be learning a lesson in standing up for yourself. On the flip side, you could also be learning something about leaning on others. Ask for help if needed.
Leo (July 23 - Aug. 22)
You may not have the energy to keep up with your heavy workload today, which is usually a good sign that you should pace yourself and focus on handling what you can. Being flexible with your goals for today will also help alleviate pressure. Also, don't let a hard truth dampen your spirits.
Virgo (Aug. 23 - Sept. 22)
It may be easy to beat yourself up today, as it might be thinking that you don't yet have what it takes to make something you've been hoping or wishing for come true. If so, do something for yourself today that helps to boost your confidence. Also, being yourself will attract the right folks.
Libra (Sept. 23 - Oct. 22)
It's impossible to please everyone, so for today, focus on pleasing yourself. Also, keep in mind that when it comes to success, it's up to you to define your version of it. Don't think that you have to do things according to someone else's timetable or standards. A failure is also valuable.
Scorpio (Oct. 23 - Nov. 21)
It may be hard to be optimistic today, as you may find yourself seeing more problems than there are solutions. Be practical and realistic, but don't lose hope or sight of your vision. A conversation with someone close to you can help you see things in a new light. Be open to a different approach or idea.
Sagittarius (Nov. 22 - Dec. 21)
Money may be tight today but you may need to learn a valuable lesson on how to better manage your cash. On a similar note, you might be able to bring in some extra cash with a temporary side hustle. Just don't let what you have (or don't have) define your worthiness as a person. You're worthy.
Capricorn (Dec. 22 - Jan. 19)
If for some reason you forget who you are today, look to someone that loves you to remind you. In other words, you're not alone. And even though you may be used to handling your challenges all by yourself, having someone in your corner can make all the difference for you today.
Aquarius (Jan. 20 - Feb. 18)
Be mindful of who you give your energy to today as not everyone is deserving of it. In fact, if guilt or obligation are what's motivating you today when it comes to others, choose a different option. In other words, it's OK for you to say "no". Keep improving but give yourself credit where it's due.
Pisces (Feb. 19 - March 20)
Is a friendship demanding more of you than you should be giving right now? Don't be afraid to set some boundaries if someone in your life is being a little too needy. Overall, when it comes to today, honor your individuality — that goes for your talents too. Don't play yourself small.