The 12 New Books To Read This Week Include Zadie Smith's New Essay Collection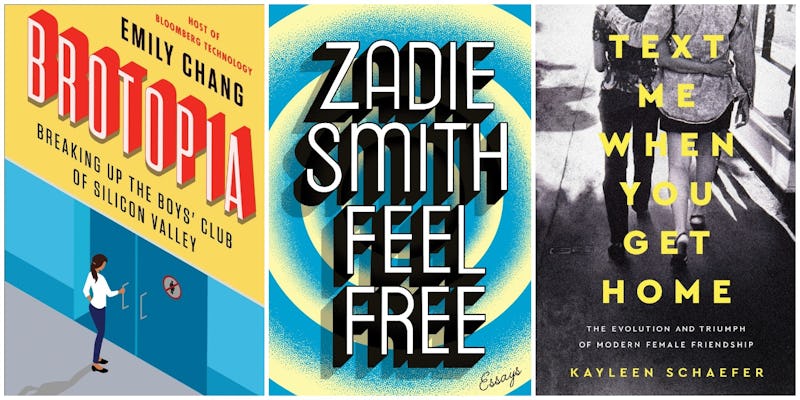 If there's ever a time to fall in love, it's February, when snowstorms have love their charm and the wind chilld has overstayed its welcome. For the next few weeks, the most perfect way to spend an evening is indoors with someone — or something! — you love. Luckily, there are more than enough new books this February to keep you entertained throughout the month.
The first full week of February brings with some bracing nonfiction, including Feel Free, an essential new essay collection from one of the literary masters of our time, Zadie Smith; The Line Becomes a River, a haunting portrayal of the blistering realities of immigration written by a former Border Patrol agent; Brotopia, the Silicon Valley takedown the women of tech have been waiting for decades to read; Text Me When You Get Home, a sociological and historical analysis of female friendships; and A False Report, a brutal examination of the treatment of rape in America's judicial system.
If you prefer fiction, this week brings The Belles, a young adult fantasy set against the backdrop of a fictional world without color; Down and Across, a quirky YA that beautifully addresses the confusion and pressure that accompanies the first-generation experience in America; The House of Impossible Beauties, an enchanting-yet-wrenching ode to the drag culture of 1980s New York City; and How To Stop Time, a love story that spans centuries and will kickstart your inner romantic just in time for the holiday.
Here are 12 new books to read this week: